The Oregon Ducks' Arsalan Kazemi got stuffed by the rim on this dunk attempt against Oklahoma State in the second round of the 2013 NCAA Tournament.
As Arsalan Kazemi sat on the bench in the second half after struggling, he waited for a second chance, plotting how he'd play better if it came. When the chance did come, his plan played out perfectly. Shaking off a shaky first half, Kazemi scored 11 of his 14 points in overtime, helping Oregon outlast Washington 80-77 on Thursday night in the quarterfinals of the Pac-12 tournament...
College students at sporting events are typically not the most politically correct people. Taunting and berating an opponent is all part of the college athletics experience, but there is still a line that should not be crossed. Washington's student section, known as the Dawg Pack, may have crossed it with its most recent newsletter. As the Daily Emerald pointed out, the Dawg Pack...
Oregon picked up their eleventh win of the season, but may have lost a key contributor in the process. The Ducks (11-2) beat Nevada 56-43, in a game of runs that included long scoring droughts for both teams, but Arsalan Kazemi left the game in the first half with a head injury.
Oregon says Rice transfer Arsalan Kazemi is eligible to play for the Ducks this season. The 6-foot-7 forward was granted a waiver from the NCAA to play this season at Oregon after transferring from Rice in September. Normally players have to sit out a season before they are allowed to play. Kazemi averaged 12.1 points and 10.2 rebounds a game last season for Rice. He is one of...
Arsalan Kazemi had to find a school on the quarter system once he left Rice if he wanted to play this season.
The Rice University Athletics Department has granted a request by Owls basketball player Arsalan Kazemi for a release to explore transfers to another school. Kazemi, who has played forward with the Owls for three seasons, also may explore professional career opportunities. Head coach Ben Braun said hes sorry to see Kazemi leave and praised his contributions to the team. Last season...
The score could have been named at any point during the evening thus the final tally was largely irrelevant. Coming out of a 10-day break for final exams, what was of critical significance was how Rice performed. Would the Owls appear lethargic following their lengthy layoff, or were they chomping at the bit to take the court for the first time since Dec. 3? Would they pick up where...
Arsalan Kazemi scored 18 points and grabbed 14 rebounds as Rice rolled to an 81-67 victory over St. Thomas, Texas on Saturday. Kazemi was one of five players to score in double figures for Rice (6-2). Dylan Ennis scored 14 points, Lucas Kuipers and Tamir Jackson had 13 each and Ahmad Ibrahim had 10. A pair of free throws by Dylan Ennis with seven seconds left in the first half...
It was difficult to predict exactly how things would unfold on Wednesday evening for Rice giving the gaping hole in its rotation. Junior forward Arsalan Kazemi strained his back against Northern Iowa last Friday at the South Padre Island Invitational and played through the pain the following afternoon against Iowa State. He exhausted his resiliency this week during practice, forcing...
MORE STORIES >>
College Basketball News

Delivered to your inbox

You'll also receive Yardbarker's daily Top 10, featuring the best sports stories from around the web. Customize your newsletter to get articles on your favorite sports and teams. And the best part? It's free!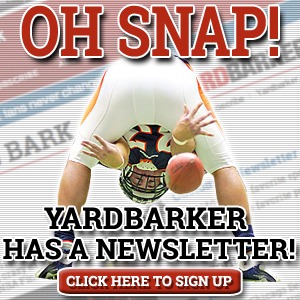 THE COLLEGE BASKETBALL HOT 10