Photo: @UofLWBB Louisville legend Shoni Schimmel put on an absolute show on Thursday evening in the College Slam 3-PT Shootout & Slam Dunk Competition in Dallas, TX. Not only did Schimmel win the women's three point shootout, she also defeated the mens' champion, Brady Heslip of Baylor. Shoni had somewhat of a slow start in the first round, totaling just 14 points and barely...
WACO, Texas - Baylor coach Scott Drew stood outside the media interview room at the Ferrell Center collecting his thoughts. It was Feb. 4 and his team had just suffered its seventh loss in eight games, this one by 17 points to Kansas as part of a 2-8 start in Big 12 play. Before Drew entered the room to answer questions about what wasn't working, why and what he could do to fix...
Brady Heslip scored 18 points, including five 3-pointers in the second half, and Baylor got a much-needed boost for its NCAA tournament hopes with a 74-61 victory over No. 16 Iowa State on Tuesday night.
Brady Heslip scored a season-high 20 points to help Baylor beat No. 8 Oklahoma State 76-70 on Saturday and end a five-game losing streak. Rico Gathers scored 14 points, Gary Franklin scored all 11 of his points in the second half and Cory Jefferson had 11 points and 13 rebounds for Baylor (14-7, 2-6 Big 12), which greatly improved its fading NCAA tournament hopes. The Bears had...
Brady Heslip scored 18 points with five 3-pointers and No. 23 Baylor held on for a 66-64 victory over South Carolina, without making a field goal in the final 7 minutes and having to wait out a lengthy review after the final buzzer Tuesday before officials determined there wasn't yet another foul in the game. South Carolina (1-1) was desperately trying to get a tying basket...
Brady Heslip scored 26 points while making eight 3-pointers and Baylor hit a season-high 16 shots from long range in a 112-66 victory over Long Beach State in a first-round NIT game Wednesday night. Heslip had three early 3s, pushing the Bears to a 16-6 lead in the first 4 minutes, when he had already made long-range shots from the left corner, left wing and top of the key. The...
BC plays Baylor on Thursday in the first day of the Charleston Classic. While the storyline should be BC's potential improvement and the chance to test themselves against a ranked team, I suspect many will focus instead on Baylor Guard Brady Heslip's awkward departure from BC before he even played a game.Heslip gained national attention for his hitting nine 3-pointers in...
The first time Baylor's Perry Jones III saw Brady Heslip he mistook him for a team manager. Teammate Fred Ellis' initial impression of the pale, floppy-haired Canadian was that he was a skateboarder. And when Heslip sat out last season after transferring to the Bears, students wanted to know who the white kid was who hung out with the basketball team. But once they all...
ALBUQUERQUE, N.M. (AP) -- The basket was as wide as the ocean for Brady Heslip, and because of that, the future looks as bright as those uniforms for the Baylor Bears. Heslip made 9 of 12 from behind the 3-point line Saturday to lift third-seeded Baylor and their highlighter-yellow uniforms to a pullaway 80-63 victory over No. 11 Colorado. The Bears (29-7) advance to the South...
MORE STORIES >>
College Basketball News

Delivered to your inbox

You'll also receive Yardbarker's daily Top 10, featuring the best sports stories from around the web. Customize your newsletter to get articles on your favorite sports and teams. And the best part? It's free!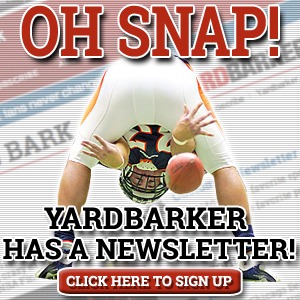 THE COLLEGE BASKETBALL HOT 10