South Carolina's Brenton Williams had seven 3-pointers and a game-high 27 points in a 74-62 road victory over Mississippi State Saturday.
South Carolina is going to owe the SEC $25,000. Gamecocks fans and students probably don't care. The Gamecocks, who had 10 wins on the season entering tonight, knocked off No. 17 Kentucky at home, 72-67. South Carolina built up a 16-point lead midway through the second half and did just enough to hold on for victory. Senior guard Brenton Williams had 24 points, with 15 of them...
South Carolina coach Frank Martin has apologized for a tirade directed at guard Brenton Williams in the first half in the Gamecocks' loss to Mississippi this past Saturday. Martin is known for his harsh stare downs and strong words at times when players make mistakes on the court. On Tuesday, Martin says he went too far after getting caught up in the moment. Martin also apologized...
Brenton Williams scored a season-high 24 points on Saturday to lead South Carolina to a 78-42 rout of Akron in their second-straight game since Christmas Day, when they beat them 69-59 at the 2013 Hawaiian Airlines Diamond Head Classic. The senior guard connected on 6 of 8 3-point attempts for his third-straight game in double figures. The Gamecocks (5-6) blew open a close game...
BIRMINGHAM, ALABAMA -- South Carolina guard Brenton Williams addresses the media on Thursday at SEC Media Day...
Brenton Williams scored a career-high 38 points to lead South Carolina to a 79-72 win over Mississippi State on Wednesday night. The Gamecocks (14-16, 4-13 Southeastern Conference) won for just the second time in 11 games to climb out of last place in the SEC. South Carolina led 37-35 early in the second half before scoring 13 straight points to take a 50-35 lead. The Gamecocks...
The South Carolina men's basketball team (8-3) earned a 63-57 victory over Manhattan (3-7) in the Brooklyn Hoops Holiday Invitational at the Barclays Center in Brooklyn, N.Y. Here is the "good, bad and ugly" with the win: The Good - The Gamecocks had three players with double-digit scoring....junior guard Brenton Williams had 17 points, junior Brenton Williams led...
South Carolina junior guard Brenton Williams was taken from the court on a stretcher after falling and injuring his neck when he was fouled on a drive to the basket against St. John's. Williams drove the lane and was fouled by Phil Greene on Thursday night. As he was falling St. John's 6-foot-9, 223-pound freshmen forward Chris Obekpa also fell and he landed on Williams...
South Carolina has four players in double-figures as they improve to 3-0 with the win over Rider. Brenton Williams and Mindaugas Kacinas lead the way for South Carolina in the 88-76 victory over the Broncs.
COLUMBIA, S.C. -- Frank Martin patiently explained several things people should know about him as South Carolina's new basketball coach. One of the biggest, he stressed, is he doesn't get down on his guys, no matter how much he yells or glares during games. So Martin wasn't surprised when South Carolina guard Brenton Williams rebounded from a late tongue-lashing from...
MORE STORIES >>
College Basketball News

Delivered to your inbox

You'll also receive Yardbarker's daily Top 10, featuring the best sports stories from around the web. Customize your newsletter to get articles on your favorite sports and teams. And the best part? It's free!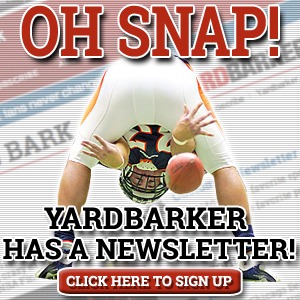 THE COLLEGE BASKETBALL HOT 10