The Chicago Bulls selected Cameron Bairstow with the No. 49 pick in the draft last night, and the reaction consisted of comments in the vain of: "They drafted another white guy?!" Well, the former 6'10″ power forward of the New Mexico Lobos might actually have a role with the Bulls come next season. Bairstow started during his junior and senior seasons, including 20.3 points...
Let's get less physical. That was the aim of new NCAA basketball rules this season. But you can't legislate against the broad shoulders and bulk power Cameron Bairstow displayed as he seemed to fill up a hallway just walking Thursday into the locker room area at the Scottrade Center. When Bairstow enrolled at the University of New Mexico as a freshman he was 6-9 and about...
The most exciting time of the college basketball season, is finally upon us. The New Mexico Lobos are slotted at the seven seed in the south region of the bracket, set to take on the Stanford Cardinal as the ten seed. The Lobos are coming into the NCAA tournament hot, winning their third straight Mountain West tournament and sporting an overall record of 27-6. Usually for Lobo fans...
Senior forward Cameron Bairstow was one of 15 players named a finalist for the Oscar Robertson Trophy by the U.S. Basketball Writers Association. Members of the association's board of directors chose the finalists and the entire 975-member USBWA will vote on the awards as well as the annual All-America and All-District teams. The ballots will be distributed Sunday evening and...
A Mountain West championship might not have been claimed Saturday night in The Pit – the Aztecs get their West Coast rematch -- but a Lobos' name was firmly stamped on the Player of The Year trophy. UNM's seemingly unstoppable Cameron Bairstow ripped through one of the nation's premier defense for 26 points and sparked New Mexico to a 58-44 Mountain West victory over the...
Cameron Bairstow scored 26 points, including 10 during a second-half run that led New Mexico to a 58-44 victory over No. 6 San Diego State on Saturday night.
Cameron Bairstow scored four of his 23 points in overtime Saturday to send New Mexico to a tense 66-61 win over Wyoming. Bairstow, who added 11 rebounds, also hit the game-tying shot with 35 seconds left in regulation, while the Cowboys' Larry Nance Jr. missed a potential game-winning shot with one second left. New Mexico's Alex Kirk also had a double-double for the Lobos...
Name:   Cameron Bairstow        Age:   23   School: New Mexico Height: 6'9         Weight: 250   Projected Position:  PF       2013-14 Stats (as of 1/25/14): 20.3 ppg, 6.9 rpg, 1.9 apg, 1.4 bpg, 1.8 tpg (31.8 minutes per game) 56.3 FG%, 74.4 FT%, 61.9 TS%, 56.3 eFG% 28.9 USG%, 8.7 ORB%, 15.3 DREB%, 12.2 TRB%   ...
Cameron Bairstow scored 22 points and New Mexico bounced back from a rare home-court loss to UNLV by knocking off Fresno State, 89-78 on the road Saturday night. Fresno State, which has not beaten New Mexico since 1999, led by four points with under three minutes to play in the first half, but Bairstow converted a pair of free throws and Cullen Neal drilled a three-pointer to give...
Cameron Bairstow scored New Mexico's first seven points and equaled his career high with 29 points while also grabbing a career-high 14 rebounds to help push the Lobos to an 80-73 win over Colorado State on Saturday. Kendall Williams added 22 points, eight rebounds and seven assists for New Mexico in its Mountain West opener, while Daniel Bejarano scored a career-high 25 for...
MORE STORIES >>
College Basketball News

Delivered to your inbox

You'll also receive Yardbarker's daily Top 10, featuring the best sports stories from around the web. Customize your newsletter to get articles on your favorite sports and teams. And the best part? It's free!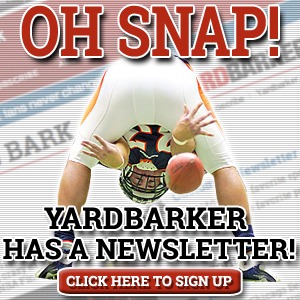 THE COLLEGE BASKETBALL HOT 10