Cannen Cunningham had 17 points off the bench to lead the host Mustangs to their first-ever NIT win. Ben Moore added 11 points and seven rebounds for top-seeded Southern Methodist (24-9) and Nick Russell had 10 points. Nic Moore added seven points, eight assists, four steals and four rebounds for the Mustangs, who will play No. 5 LSU in the second round. Luke Nelson led eighth...
DALLAS (AP) Cannen Cunningham scored 17 points to lead SMU to a 68-54 victory Wednesday night over UC-Irvine in the first round of the NIT and give Hall of Fame coach Larry Brown his first college postseason victory in 26 years.
SMU continued its stellar AAC play tonight against the Temple Owls — the Mustangs moved to 7-3 in conference play and 18-5 overall with a 23-point victory at Moody Coliseum. They also fired up the home crowd with a serious exclamation point near the end of the game, when Keith Frazier threw a perfect alley-oop to teammate Cannen Cunningham:
Cannen Cunningham had 14 points with several highlight dunks and SMU won for the second time in two days, beating Hofstra 73-49 in a makeup game Sunday night. SMU (14-4) led throughout after scoring the game's first six points. Cunningham had three powerful dunks in the first 6 1/2 minutes after halftime, the last in that span for a 46-24 SMU lead. Markus Kennedy had 12 points...
The center duo of Yanick Moreira and Cannen Cunningham scored 19 and 15 points respectively as SMU's inside attack paced the Mustangs to an 87-61 victory over Arkansas-Pine Bluff on Sunday afternoon. SMU capitalized on its advantages in height and depth in improving its record to 4-1. The Mustangs outscored the Golden Lions 52-24 in the paint, 17-2 on second-chance points and...
SMU big man Cannen Cunningham talks about his expectations and more!
Ryan Manuel had 24 points and 11 rebounds and Cannen Cunningham added 20 points to lead SMU to an 83-70 victory against Rider in a Hoops for Hope Classic game on Wednesday night. Jalen Jones scored 15 points and Nick Russell 12 for the Mustangs (5-0), who under first-year coach Larry Brown are off to their best start since 1997-98, when they won their first 10 games. Anthony Myles...
Cannen Cunningham hit two key free throws down the stretch and scored a career-high 18 points to help SMU defeat Georgia Southern 55-49 on Sunday. Cunningham's free throws came with 30 seconds left to build the lead to 53-49 and Robert Nyakundi hit two more free throws with 15 seconds left for the Mustangs (4-3). Nyakundi's second free throw gave him 1,000 career points...
The SMU men's basketball team improved to 4-3 on the year Sunday with a 55-49 victory over Georgia Southern at Moody Coliseum. Cannen Cunningham led the way for SMU with a career-high 18 points, while London Giles and Robert Nyakundi scored 14 and 11, respectively. Nyakundi reached two historic marks on the day, tallying his 1,000th career point and connecting on his 200th three...
MORE STORIES >>
College Basketball News

Delivered to your inbox

You'll also receive Yardbarker's daily Top 10, featuring the best sports stories from around the web. Customize your newsletter to get articles on your favorite sports and teams. And the best part? It's free!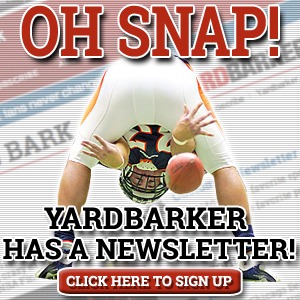 THE COLLEGE BASKETBALL HOT 10