Chris Eversley recorded 19 points and grabbed nine rebounds as the Mustangs defeated the Tigers in the first round of the NCAA tournament in Dayton, Ohio. Dave Nwaba contributed 17 points and three blocks for 16th-seeded Cal Poly (14-19), which will play top seed Wichita State in the second round of the Midwest Regional on Friday in St. Louis. Brian Bennett added 10 points for the...
Senior forward Chris Eversley scored a team-leading 19 points as the Cal Poly men's basketball program – appearing in its first NCAA Division I Tournament game – chalked up its first Division I postseason victory as the Mustangs outdueled fellow 16th seed Texas Southern on Wednesday evening, 81-69 at the First Four inside the UD Arena in Dayton, Ohio. Sophomore wing David...
DAYTON, Ohio (AP) -- So much for first-time jitters. Chris Eversley scored 19 points to help Cal Poly avoid its 20th loss of the season and win its first NCAA tournament game, 81-69 victory over Texas Southern on Wednesday night in the First Four. The Mustangs (14-19) were 0-3 and 4-9 early before losing nine of 11 heading into the Big West Conference tournament -- which they won...
The Cal Poly Mustangs officially punched their ticket to the NCAA tournament by winning their conference last week. One of the main reasons that they were able to make their first appearance in an NCAA tournament is because of the stellar play of senior forward Chris Eversley. Chris has agreed to do an exclusive interview with us, and we hope that you enjoy the read. Q. Thanks for...
Senior forward and tournament Most Valuable Player Chris Eversley scored a game-high 18 points for the Cal Poly men's basketball team, which will make the first NCAA Division I Tournament appearance in school history after the Mustangs outlasted fifth-seeded Cal State Northridge Saturday evening in the Big West Conference Tournament finale inside the Honda Center, 61-59. Sophomore...
ANAHEIM, Calif. -- As Cal Poly's postgame press conference following their Big West Tournament Championship win wound down Saturday night, the moderator asked if there were anymore questions.  A man wearing a championship t-shirt with a piece of the net sticking out of his championship hat grabbed the microphone and said, "Yeah, I'll take it." Head coach Joe Callero...
Chris Eversley had 17 points, nine rebounds and six assists as Cal Poly raced past Hawaii 77-65 in a Big West Conference opener for both teams Thursday night. The Mustangs (5-9, 1-0) jumped out to an early 21-6 lead as Kyle Odister hit two 3-pointers and added a layup. Hawaii (11-4, 0-1) closed the first half on a 12-3 run sparked by 3-pointers from Brandon Spearman and Garret...
Chris Eversley and Chris O'Brien each scored 14 points to lead Cal Poly to its fifth straight victory in a 62-60 win over Cal State Fullerton on Saturday night. Cal Poly (16-12, 11-6 Big West) shot 44.7 percent from the field and was 14 of 20 from the free-throw line while forcing Cal State Fullerton to turn the ball over 15 times. Kwame Vaughn and Alex Harris scored 22 points...
Chris Eversley scored a career-high 30 points and grabbed 14 rebounds for his sixth double-double of the season to lead Cal Poly in a 75-64 victory over Cal State Northridge on Saturday night. Cal Poly (9-9, 5-3 Big West) found itself trailing 49-47 with 13:04 remaining in the game after Josh Greene made a lay-up to break the tie but the Mustangs took over from there, going on a...
Chris Eversley scored 14 points and Cal Poly held off Eastern New Mexico 60-57 Friday night. Brian Bennett had 11 points and Kyle Odister scored 10 for the Mustangs (4-4), who struggled to put away the Division II Greyhounds. The Mustangs led by as many as six points down the stretch. Rafael Love made two free throws to cut Cal Poly's lead to 58-57 with a minute to play, but...
MORE STORIES >>
College Basketball News

Delivered to your inbox

You'll also receive Yardbarker's daily Top 10, featuring the best sports stories from around the web. Customize your newsletter to get articles on your favorite sports and teams. And the best part? It's free!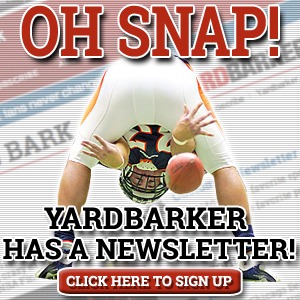 THE COLLEGE BASKETBALL HOT 10