The Louisville men's basketball team will be without star guard Russ Smith next season, but it appears that the Cardinals will be just fine with point guard Chris Jones.  Jones, a 5-foot-10, 175-pound junior, was one of three Louisville players–Montrezl Harrell, Terry Rozier the others– to participate in the annual Adidas Nations tournament in California earlier this month...
Mark Humphrey – Associated Press Prior to suffering a leg injury earlier this month, senior guard Chris Jones was one of three Cardinals to participate in the annual adidas Nations event in California. We mostly heard about Terry Rozier and Montrezl Harrell's impressive performances, but Jones had a very nice showing as well. In his last press conference, raved about how well...
For the fourth consecutive summer, the Louisville basketball program has some serious representation at the adidas Nations event in Long Beach, CA.  The format for adidas Nations is slightly different than other elite summer camps, with teams representing Africa, Asia, Canada and Latin America participating alongside American high school players in the 2015, 2016, 2017, 2018 classes...
Rick Pitino has coached some pretty good guards during his nearly 40-year career in college basketball.  Recently at Louisville, there was Russ Smith, the two-time All-American, and Peyton Siva, the point guard who led the Cardinals to a national championship in 2013. He had a host of talented players at Kentucky, too, the school with which he won it all in 1998.  A player currently...
Pete Cautilli – The Cardinal Connect This Thursday the Louisville Cardinals will match-up with long time conference rival Cincinnati.  Junior point guard Chris Jones has missed three games with an ankle injury and he has been replaced in the starting lineup by Terry Rozier.  Chris Jones is great at scoring while Rozier is more of a facilitator.  Both players are valuable assets...
In sports there is an everlasting tendency to stick with what is working. Messing with success often seems illogical, because success is the ultimate goal. So if a basketball player is somehow most effective shooting with his eyes closed, just let it happen. If a football player is most dominant when he eats Happy Meals before games, there's no reason to grimace. If it's working...
University of Louisville junior point guard Chris Jones will miss his third consecutive game for the Cardinals on Wednesday night. Jones didn't make the trip to Tampa, Fla., with the Cardinals. The game is set for 7 o'clock on Wednesday.
Louisville coach Rick Pitino said Wednesday during a press conference that Cardinals starting point guard Chris Jones has an oblique injury and will not play in the team's game Thursday against Houston. Jones, a 5-foot-10, 175-pound junior college transfer, is averaging 11.3 points, third on the team, in addition to 2.2 rebounds and 2.9 assists. His past two games have been...
Louisville junior point guard Chris Jones won't play for the No. 18 Cardinals Thursday night against Houston because of an injured oblique muscle. Coach Rick Pitino said Wednesday that the 5-foot-10 Jones, the team's No. 3 scorer at 11.3 points per game, ''tweaked'' the muscle while throwing a long pass to freshman teammate Terry Rozier in the first half...
Louisville point guard Chris Jones could miss the next two games because of a sprained wrist on his shooting hand. Cardinals coach Rick Pitino said Friday that Jones injured his right wrist about a week ago and hurt it again in practice Thursday. Jones' absence leaves the sixth-ranked Cardinals (8-1) without their second-leading scorer and blossoming floor leader Saturday against...
MORE STORIES >>
College Basketball News

Delivered to your inbox

You'll also receive Yardbarker's daily Top 10, featuring the best sports stories from around the web. Customize your newsletter to get articles on your favorite sports and teams. And the best part? It's free!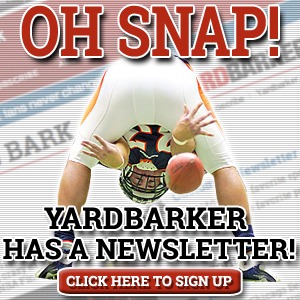 THE COLLEGE BASKETBALL HOT 10