DENVER – University of Denver men's basketball standout Chris Udofia will have an opportunity to continue his playing career at the next level. The 6-foot-6 Udofia has accepted an offer to join the Houston Rockets Summer League team, which will begin play on Saturday in Orlando, Fla. The Rockets Summer League team will play a total of five games leading up to their appearance...
In an era where the same types of players always seem to receive recognition, being a unique player can often be frowned upon. That doesn't matter to Denver's Chris Udofia, who has thrived on being overlooked. With his college career over, Udofia is ready to prove himself to a whole new set of doubters. Udofia has been a key player for the Pioneers for the past 4 seasons, and...
Three blocked shots were the quietest part of Chris Udofia's game Thursday night at Magness Arena, but his last one with 4:46 left propelled the Pioneers to victory. With the score tied at 60, Udofia turned back a layup attempt by Western Illinois' Jabari Sandifer and from there Denver took control and raced to a 75-67 victory to maintain its slim hopes of winning the Summit...
Chris Udofia scored 17 points to lead Denver to a 67-55 victory over Western Illinois on Saturday night. Udofia shot 5 of 6 from the floor and finished with five assists. Denver's Cam Griffin, who entered the game with the best field goal percentage in The Summit League at 83.3 percent, shot just 1 of 5 from the field and had four points. The Pioneers (10-10, 3-2 Summit) went...
Chris Udofia, with 20 points, 7 assists, five rebounds and three blocked shots, led Denver to an 83-61 win over Saint Francis Tuesday. Trailing 7-5, Denver used a 24-6 run which was capped by Jalen Love's tip-in off of a missed Marcus Byrd 3-pointer with 4:14 remaining in the first half to take control of the game. The Pioneers (7-7), who took a 36-16 advantage into the break...
Denver Pioneers forward Chris Udofia launched a fairly ferocious poster dunk on Belmont Bruins' Caleb Chowbay and it will land on every highlight reel for sometime. Check out the dunk above and try not to make an 'oooooohhhhh' sound after. [YouTube] Article found on: Next Impulse Sports
What's the first thing every basketball coach teaches you about defending an in-bound plays? Don't let anyone get by you in the paint. Obviously Belmont's players didn't get the memo, but they certainly heard the message delivered by Denver's Chris Udofia. The 6-foot-6 senior dunked all over his opponent in an explosive fashion. Check out the young man's dunk:  I love...
Chris Udofia scored a career-high 27 points and had four blocked shots as Denver dealt Middle Tennessee its first Sun Belt Conference loss with a 75-60 win Saturday. Rob Lewis added 17 points and Royce O'Neale had 14 for the Pioneers (17-7, 7-4), who snapped a two-game losing streak. LaRon Dendy had 15 points and Marcos Knight scored 14 for the Blue Raiders (21-4, 10-1), who...
Chris Udofia matched a career high with 21 points to lead Denver past Arkansas State 66-52 Thursday night. It was the third time Udofia has reached 21 in his career. Brian Stafford added 15 points for Denver (16-5, 6-2 Sun Belt), which has won five of its last seven games and is off to its best NCAA Division I start. The Pioneers made 11 of 23 3-point tries, with Udofia and Brett...
MORE STORIES >>
College Basketball News

Delivered to your inbox

You'll also receive Yardbarker's daily Top 10, featuring the best sports stories from around the web. Customize your newsletter to get articles on your favorite sports and teams. And the best part? It's free!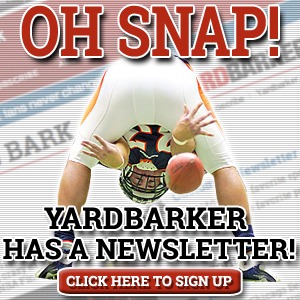 THE COLLEGE BASKETBALL HOT 10