As I have noted in some of my previous articles related to Villanova basketball, the Wildcats head into next season returning a great deal of experience as they only lost two seniors from last year's roster. The Wildcats' experience will definitely play into their favor early in the season when they face young, inexperienced teams. Although Villanova is bringing back most...
#6 Villanova basketball clinches Big East titleWhile the Big East title may have been on line for the #6 Villanova Wildcats(27-3, 15-2) , the Xavier Musketeers(20-11, 10-8) made sure the Wildcats earned their crown on Thursday night. Heading into the locker room at halftime the Wildcats led by a mere 5 points. But like most of Nova's games this season, the team found their groove...
Darrun Hilliard scored a career-high 26 points and No. 8 Villanova set a school record for regular-season wins with a 73-56 victory over Marquette on Sunday.
PHILADELPHIA (AP) -- Darrun Hilliard scored a career-high 26 points and No. 8 Villanova set a school record for regular-season wins with a 73-56 victory over Marquette on Sunday. Josh Hart added 13 points and JayVaughn Pinkston had 11 points and seven rebounds for the Wildcats (26-3, 14-2 Big East), which has won four straight and 10 of 11. The Wildcats had never won 26 regular-season...
Darrun Hilliard and James Bell scored 11 points each to lead No. 8 Villanova to a 67-48 victory over Butler on Wednesday night. The Wildcats (25-3, 13-2 Big East) survived one of their worst 20 minutes of the season to win for the ninth time in 10 games. They needed almost the first 10 minutes of the game to score 10 points, missed eight of their first nine 3-point attempts, and...
Defense lifts No. 9 Villanova basketball over St. JohnsFor the second straight game, #9 Villanova basketball (23-4, 12-2) came down to the wire with an unranked opponent. On Saturday the Wildcats traveled to Madison Square Garden to take on the St. Johns Red Storm (18-10, 8-7). Two forced turnovers by the Wildcat defense in the last 34 seconds sealed a 57-54 Nova victory. Darrun...
Darrun Hilliard scored 18 points, Ryan Arcidiacono had 12 and No. 9 Villanova beat St. John's 57-54 on Saturday.
Villanova worked the ball around until it found an open shot, all night long. Darrun Hilliard and Ryan Arcidiacono led the charge from outside, while JayVaughn Pinkston cleaned up the interior. It was all business for the sixth-ranked Wildcats. Now they can move on to their Big East showdown with Creighton. Hilliard scored 22 points, Pinkston had 14 points and 11 rebounds and Villanova...
Darrun Hilliard scored 21 points and Josh Hart added 13, lifting undefeated No. 14 Villanova past La Salle 73-52 on Sunday. The Wildcats are 10-0 for the first time since the 2005-06 season. The Wildcats opened the second half on a 15-5 run that helped them build a comfortable lead and blow out the Explorers. The Wildcats shot 59% in the second half to beat La Salle for the 11th...
Villanova coach Jay Wright gave his usual rah-rah pregame speech on how much it means to play a game in one of the more cherished series' in college hoops. Big 5 basketball. Round-robin play among five Philadelphia Division-I basketball teams that dates to 1955 and has been defined by hostile, split crowds and last-shot theatrics. The Wildcats have created a new kind of flavor...
MORE STORIES >>
College Basketball News

Delivered to your inbox

You'll also receive Yardbarker's daily Top 10, featuring the best sports stories from around the web. Customize your newsletter to get articles on your favorite sports and teams. And the best part? It's free!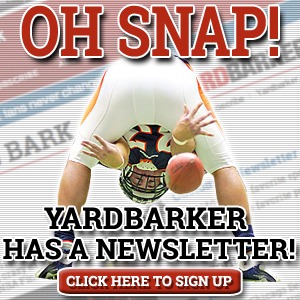 THE COLLEGE BASKETBALL HOT 10