David Kravish scored 14 points to lead five players in double figures as the Golden Bears rolled past the visiting Wolverines in the opening round of the NIT. Justin Cobbs and Jordan Mathews had 13 points apiece while Jabari Bird added 11 for second-seeded California (20-13), which shot 52.5 percent and advanced to host No. 3 seed Arkansas on Monday. Jeff Powers scored 10 points...
BERKELEY, Calif. — David Kravish says it's simply a matter of persistence when it comes to explaining California's unbeaten start in the Pac-12 this season. That might be simplifying things a little but it was certainly the case against Washington. The Golden Bears got off to a sluggish start but stuck to their plan and eventually overwhelmed the smaller, slower Huskies...
David Kravish had 19 points and 10 rebounds, Jabari Bird added 14 points and California beat UC Irvine 73-56 on Monday night. Kravish went 9 of 15 from the floor, most of them on mid-range jumpers. That helped offset the presence of Irvine's 7-foot-6 center Mamadou Ndiaye, the nation's tallest player, who spent most of the game in foul trouble. Richard Solomon added 13...
David Kravish had 19 points and 15 rebounds as California beat Arkansas 85-77 in the opening game of the Maui Invitational. Ricky Kreklow scored 17 points off the bench while three others scored in double-digits for the Golden Bears (5-0). Cal made just under half its shots as a team - 47.5 percent. The Bears had 24 second-chance points on 19 offensive rebounds, and made eight...
California power forward David Kravish has 19 points and 15 rebounds to lead the Bears over Arkansas 85-77 Monday in the first game of the 2013 EA Sports Maui Inviational.
Sophomore forward David Kravish and freshman shooter Tyrone Wallace talk about California's third-round exit at the hands of Syracuse in the NCAA Tournament.
California forward David Kravish sees a more complete team heading into the NCAA Tournament than the one that lost to UNLV in December.
An emotional David Kravish discusses the defensive lapses that cost California in its Pac-12 Tournament quarterfinal loss to Utah.
Tyrone Wallace and David Kravish each had double-doubles and California won its seventh straight game, defeating Colorado 62-46 on Saturday. Wallace had 16 points and 11 rebounds, while Kravish had 14 points and 11 rebounds for the Golden Bears (20-9, 12-5 Pac-12), who are in the midst of their longest winning streak in a decade. Justin Cobbs added 16 points and five assists while...
David Kravish made up for a game's worth of offensive struggles with one big defensive play that put California right back in the Pac-12 race. Kravish struggled with his jumper most of the afternoon but forced a key change of possession after tying up Oregon's Tony Woods with 5.2 seconds remaining, taking away any chance the 10th-ranked Ducks had of forcing overtime and...
MORE STORIES >>
College Basketball News

Delivered to your inbox

You'll also receive Yardbarker's daily Top 10, featuring the best sports stories from around the web. Customize your newsletter to get articles on your favorite sports and teams. And the best part? It's free!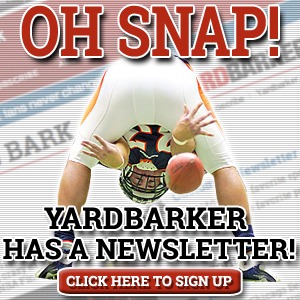 THE COLLEGE BASKETBALL HOT 10