DaVon Haynes scored 17 points on 8-of-15 shooting and pulled down 10 rebounds to lead Arkansas-Pine Bluff to a 76-61 win over Prairie View A&M on Saturday. Arkansas-Pine Bluff (10-16, 8-6 Southwestern Athletic Conference) jumped out to an early lead with a 6-0 spurt and never trailed. They took a 33-20 advantage into the break and continued to pull away from the Panthers in...
Davon Haynes had 13 points and 15 rebounds Monday night and Arkansas-Pine Bluff defeated Prairie View A&M 55-51. Lazabian Jackson added 11 points and four steals, and Terrell Kennedy scored 10 points for the Golden Lions (6-12, 5-1 SWAC). Jourdan DeMuynck had 15 points and 10 rebounds to lead the Panthers (7-12, 2-4). Haynes' free throw with 3:42 to play gave Pine Bluff...
Lazabian Jackson scored 17 points and Davon Haynes added 16 as Arkansas-Pine Bluff overcame a 13-point, second-half deficit to defeat Alcorn State 62-52 in Southwestern Athletic Conference action Monday night. The Golden Lions (5-12, 4-1) trailed 31-23 at halftime and 38-25 following the Braves' Anthony Nieves' 3-pointer with 17:09 to play. Arkansas-Pine Bluff responded...
DaVon Haynes got a chance to play relatively close to his hometown of Detroit. He might have been too fired up for the opportunity. The Arkansas-Pine Bluff forward had three fouls in an 18-second stretch early in the game, leading to his team going scoreless for nearly 10 minutes against No. 19 Michigan State in a 76-44 loss Wednesday night. ''When he got in foul trouble...
MORE STORIES >>
College Basketball News

Delivered to your inbox

You'll also receive Yardbarker's daily Top 10, featuring the best sports stories from around the web. Customize your newsletter to get articles on your favorite sports and teams. And the best part? It's free!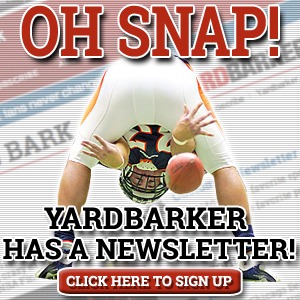 THE COLLEGE BASKETBALL HOT 10