D.J. Seeley scored 32 points and Kwame Vaughn had 20 as Cal State Fullerton defeated UC Davis 95-88 Thursday night. Seeley and Vaughn also had six assists apiece and combined for seven steals as the Titans (11-8, 4-3 Big West) snapped a two-game losing streak. Sammy Yeager added 16 points and eight rebounds for Fullerton, and Alex Harris had 10 points. UC Davis (7-11, 3-4) got...
Kwame Vaughn and D.J. Seeley are much more than just teammates. The two Cal State Fullerton guards are co-captains, roommates and workout partners. One member of the Titans basketball staff joking described them as a married couple. Their only response was to look at one another and laugh because the two of them are just that close. The two practically finish each others sentences...
D.J. Seeley scored 27 points, including 5 of 6 on 3-pointers, and Cal State Fullerton nipped Long Beach State 77-74 on Saturday night to spoil the 49ers bid for an undefeated conference record. With the win, Cal State Fullerton (21-8, 12-4 Big West) likely clinches the No. 2 seed in the impending conference tournament. The Titans survived a back-and-forth game for the win. Overall...
D.J. Seeley scored 25 points and Kwame Vaughn 24 to lead Cal State Fullerton to an 87-76 victory over Cal State Northridge on Wednesday night. Isiah Umipig added 12 points and Omondi Amoke had 12 rebounds for the Titans (20-8, 11-4 Big West), who notched the seventh 20-victory season in school history by winning their 11th straight at home. Josh Greene scored 19 points and Stephen...
FULLERTON (AP) — D.J. Seeley scored 27 points and Kwame Vaughn had 24 as Cal State Fullerton defeated UC Irvine 100-94 Thursday night. Vaughn was 12 of 13 from the free-throw line, while Seeley hit all four of his 3-point attempts while going 7 for 8 at the line. As a team, the Titans (16-7, 8-3 Big West) hit 31 of 35 free throws and shot 54 percent from the floor. Daman Starring...
D.J. Seeley scored 24 points and Isiah Umipig 18 as Cal State Fullerton defeated SIU-Edwardsville 79-57 on Saturday. Kwame Vaughn had 15 points and nine rebounds and Andre Hardy added 10 points for the Titans (4-3). Omondi Amoke had 12 rebounds. Mark Yelovich scored 14 points, Michael Messer 12 and Jerome Jones 10 for the Cougars (1-5). Cal State Fullerton never trailed. It was...
OPINION: D.J. Seeley led all scorers with 25 points. Kwame Vaughn and Omondi Amoke added 21 and 20 points, respectively, but it wasn't enough as Cal State Fullerton dropped an 88-83 decision to Houston Baptist in the Beryl Shipley Classic in the Cajundome.
OPINION: Cal State Fullerton's Isiah Umipig, along with the the Titan Transfer Trio of Kawme Vaughn, Omondi Amoke and D. J. Seeley, were too much for Div.-III Redlands University. What can be gleaned from a blow-out win?
MORE STORIES >>
College Basketball News

Delivered to your inbox

You'll also receive Yardbarker's daily Top 10, featuring the best sports stories from around the web. Customize your newsletter to get articles on your favorite sports and teams. And the best part? It's free!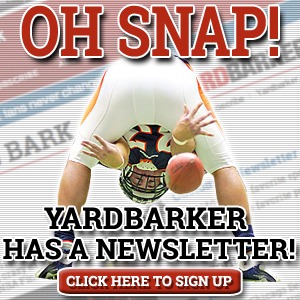 THE COLLEGE BASKETBALL HOT 10