The last week hasn't been kind to Oregon basketball. After dropping games against Colorado and Cal, Oregon really needed to put away the Stanford Cardinal. Down 82-80, guard Dominic Artis grabbed a rebound after a missed Stanford free throw and, with just over six seconds left in regulation, took off towards the Cardinal hoop.  Artis got all the way to the rim and had a great...
Guard Dominic Artis and forward Ben Carter have each been suspended by No. 19 Oregon for the season's first nine games for selling team apparel. The length of the suspension was announced Thursday, two days after the school revealed the NCAA violations. Artis and Carter did not accompany the team on its trip to South Korea for the Ducks' opener against Georgetown on Friday...
19th ranked Oregon has suspended point guard Dominic Artis and forward Ben Carter indefinitely for selling team gear.  I haven't seen a move this idiotic by a college athlete since the football players at Ohio State exchanged memorabilia for tattoos.  One has to wonder, were they dumb enough not to realize that selling team-issued apparel is an NCAA violation, or did they simply...
Oregon basketball is on a roll right now. Last week, the Ducks team released a hilarious basketball promo with Dominic Artis absolutely posterizing a fan. Today, the school is showing off a brand new auto-tuned rap video featuring head coach Dana Altman. It turns out that audio clips from past Altman press conferences make great music when auto-tuned, or something like that:
Just by looking at the stat sheet, it's hard to get a feel for just how important freshman guard Dominic Artis is to the Oregon Ducks. On the year, Artis is averaging 8.4 points, 3.3 assists and is shooting just 33% from the field. The numbers show that he is a solid contributor for Dana Altman's team, but not much more. Artis, a 6-foot-1 point guard, has missed nine games this...
Excuse Oklahoma State and Saint Louis if they cry, "FOWL!"  The Oregon Ducks, a 12 seed?  a 12-seed? Outrage!  This issue was clear with coach Dana Altman who sympathized with the plight of opening round foe Oklahoma State.  The Cowboys had to feel like they were playing blackjack minus aces and face cards when the pairings were announced. Oregon coach Dana Altman is going...
Finish Strong At this point in the season, the Oregon Ducks basketball team could draw some inspiration from a Ducks football team motto: Fast. Hard. Finish. Currently the No. 23 in the country, the Ducks have rebounded in their past three games to mitigate the three straight conference losses they suffered after an injury to Dominic Artis. And while Artis' status is still unknown...
Freshman point guard Dominic Artis scored 16 points to lead Oregon over Portland State 80-69 Monday night. Carlos Emory added 15 points and Damyean Dotson had 12 points and six rebounds for Oregon, which made 8 of its first 11 3-point attempts to build a big lead and never trailed in the game. Artis was 6 for 13 from the field and made four of Oregon's nine 3-pointers. It was...
MORE STORIES >>
College Basketball News

Delivered to your inbox

You'll also receive Yardbarker's daily Top 10, featuring the best sports stories from around the web. Customize your newsletter to get articles on your favorite sports and teams. And the best part? It's free!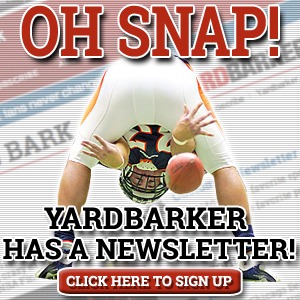 THE COLLEGE BASKETBALL HOT 10