When the Baylor men's basketball team hit the floor for Friday's season-opening practice, there was no Cory Jefferson, Isaiah Austin, Brady Heslip or Gary Franklin.
ANAHEIM, Calif. -- Baylor guard Gary Franklin was so happy to be back home in Southern California ... he slept. Franklin was in a "food coma" thanks to the team meal he and his mates had at a Southern California staple, Roscoe's House of Chicken and Waffles upon arrival Tuesday night in preparation for their NCAA tournament Sweet 16 matchup with Wisconsin on Thursday...
SAN ANTONIO, Tex. - Baylor guard Gary Franklin discusses the team's big win over Creighton...
SAN ANTONIO, Tex. - ASAP Quotes presents the full transcript from Baylor's Saturday press conference, featuring head coach Scott Drew and athletes Gary Franklin, Brady Heslip, and Cory Jefferson...
SAN ANTONIO, Tex. - The NCAA presents a full transcript of Baylor head coach Scott Drew and athletes Brady Heslip, Cory Jefferson, and Gary Franklin from the Bears' Thursday press conference...
KANSAS CITY, Mo. — It's Iowa State versus Baylor tonight for the Big 12 tournament title, just like nobody expected (other than DeAndre Kane and Gary Franklin). The Cyclones have the advantage in pseudo home court and freshness, but the Bears have that irksome 2-3 zone
Tonight's Big 12 matchup between Baylor and Oklahoma State has been back and forth all-night, and apparently Baylor wanted to keep the action going. Up three points with the ball and under five seconds remaining in the game, Baylor guard Gary Franklin threw an errant in-bounds pass, which was corralled by freshman Cowboy Leyton Hammonds, who stepped up and drilled a game-tying...
Gary Franklin scored 20 points and No. 18 Baylor easily beat Division II Chaminade 93-77 on Monday night at the Maui Invitational. The Bears overcame a 42-point effort from Chaminade's Christophe Varidel, who fell one point shy of the tournament record of 43 points, scored by Gonzaga's Adam Morrison in a triple-overtime game in 2005. His 10 3-pointers set their own record...
When Baylor guard Gary Franklin first saw the NIT bracket, the California native got excited. He initially thought the Bears' matchup against Long Beach State meant a chance to go play only about a half-hour from home. The 49ers (19-13), whose roster includes two of Franklin's teammates from a high school championship team, will instead be in Texas on Wednesday night for...
MORE STORIES >>
College Basketball News

Delivered to your inbox

You'll also receive Yardbarker's daily Top 10, featuring the best sports stories from around the web. Customize your newsletter to get articles on your favorite sports and teams. And the best part? It's free!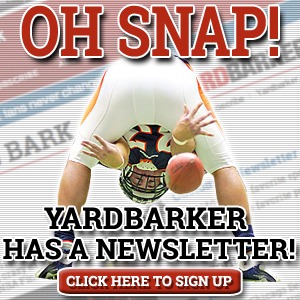 THE COLLEGE BASKETBALL HOT 10