Z. Mason had 23 points and Gee McGhee had 16 points and 15 rebounds as Chattanooga defeated Western Carolina 83-73 on Friday night. Chattanooga (16-11, 10-2 Southern Conference) used a 14-3 run early in the second half to build a 65-49 advantage with 12:05 to play. Western Carolina answered with 12 straight points and closed within 65-61 on James Sinclair's 3-pointer with 7...
Tonight, there's a big battle in the Southern Conference as the University of Tennessee at Chattanooga Mocs are taking on the Elon Phoenix. The Mocs find themselves ahead by nine at the half thanks in part to a spectacular shot by guard Gee McGhee — right before the break he nailed a three-quarter-court buzzer beater that sent the crowd into a frenzy: Thankfully, fan Dillon Gann...
Gee McGhee scored 19 points to lead seven in the double figures as Chattanooga rolled over Covenant 119-56 on Friday night. New head coach Will Wade had his first victory in hand early. Chattanooga scored the first 14 points before Colton McGriff's 3-pointer got the Scots on the board with 14:54 left in the first half. The Mocs led 56-29 at halftime. The Mocs have four starters...
Gee McGhee scored 22 points to lead five players in double figures in Chattanooga's 89-76 victory over The Citadel in a Southern Conference game Thursday. Ronrico White had 19 points, Drazen Zlovaric scored 18, Z. Mason 14 and Martynas Bareika 12 for the Mocs (9-14, 4-6), who snapped a four-game losing streak. They had lost five of their previous six games. P.J. Horgan had...
Zaccheus Mason scored 14 points, grabbed eight rebounds and blocked four shots to help Chattanooga pull away for an easy 65-51 win over Chattanooga on Saturday. Gee McGhee finished with 12 points for the Mocs (2-4), who snapped a four-game losing streak. Ronrico White and Drazen Zlovaric each had 10 points. Chattanooga outrebounded the Owls 43-22. The Mocs also totaled 14 offensive...
MORE STORIES >>
College Basketball News

Delivered to your inbox

You'll also receive Yardbarker's daily Top 10, featuring the best sports stories from around the web. Customize your newsletter to get articles on your favorite sports and teams. And the best part? It's free!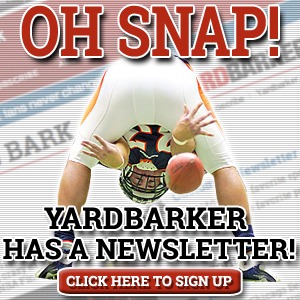 THE COLLEGE BASKETBALL HOT 10