Isiah Umipig scored 21 points and Seattle University never trailed in beating Texas-Pan American 83-62 on Thursday night. D'Vonne Pickett, Jr. added 15 points and Shore Adenekan contributed 14 while grabbing 11 rebounds for Seattle. Seattle (11-10, 3-5 Western Athletic Conference) led 42-32 at the break after jumping out to an 11-2 lead and later expanding its advantage to...
D'Vonne Pickett Jr. sank the go-ahead layup with 21 seconds left and Isiah Umipig padded the lead from the foul line as Seattle University snatched a 70-67 comeback win over Norfolk State in the ShoWare College Classic on Thursday night. Trailing most of the game, Seattle (8-3) mounted its final push with a 10-0 spurt propelled by an Umipig free throw with barely two minutes...
In between his two meetings with Cal State Fullerton this season, Seattle U point guard Isiah Umipig claimed that even though the crowd might get on him when the Redhawks faced the Titans on the road, personally he wasn't making a big deal out of playing against his former team. But judging from Umipig's two standout showings against CSF, it appears he might have been hiding the truth.
A three-point shooting clinic by Jarell Flora, Isiah Umipig and Luiz Bidart allowed Seattle U to erase a double-digit deficit in the second half and stun visiting Cal State Fullerton 75-71 on Wednesday in the Redhawks' home opener.
Isiah Umipig scored a game-high 24 points to help Seattle to a come-from-behind win over Cal State Fullerton 75-71 Wednesday night. Umipig, who transferred to Seattle (1-1) from Cal State Fullerton last year, finished with eight assists and shot 4-for-7 from 3-point range. Down double digits with under 4 minutes to go, the Redhawks charged back to take the lead with a clutch 3...
Isiah Umipig scored 24 points, one of four Cal State Fullerton players in double figures, in an 80-66 triumph over Montana State on Saturday night. Cal State Fullerton (18-7) scored eight 3-point field goals, four by Umipig, in the BracketBusters game. Umipig made all four of his free-throw attempts, and his team was perfect from the line at 12 of 12. The other double-figure scorers...
Sophomore Isiah Umipig scored 34 points to lead five players in double figures as Cal State Fullerton outclassed Div. III Redlands, 118-68, Friday night in the Titans' season opener.
Junior Kwame Vaughn and sophomore Isiah Umipig each scored 18 points to take Cal State Fullerton men's basketball to a 71-56 victory over Cal State Los Angeles in a home exhibition game Friday night.
MORE STORIES >>
College Basketball News

Delivered to your inbox

You'll also receive Yardbarker's daily Top 10, featuring the best sports stories from around the web. Customize your newsletter to get articles on your favorite sports and teams. And the best part? It's free!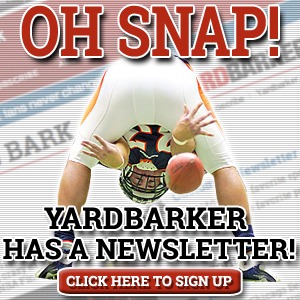 THE COLLEGE BASKETBALL HOT 10