The Cal Poly Mustangs officially punched their ticket to the NCAA tournament by winning their conference last week. One of the main reasons that they were able to make their first appearance in an NCAA tournament is because of the stellar play of senior forward Chris Eversley. Chris has agreed to do an exclusive interview with us, and we hope that you enjoy the read. Q. Thanks for...
ANAHEIM, Calif. -- As Cal Poly's postgame press conference following their Big West Tournament Championship win wound down Saturday night, the moderator asked if there were anymore questions.  A man wearing a championship t-shirt with a piece of the net sticking out of his championship hat grabbed the microphone and said, "Yeah, I'll take it." Head coach Joe Callero...
Jamal Johnson scored 12 points and Brian Bennett added 10 as Cal Poly edged Cal State-Fullerton for a 58-56 win on Thursday night. Joel Awich hit a 3-pointer to give Cal Poly (8-10, 4-1 Big West) a 58-53 lead with 3:05 remaining, but it turned out to be the last time the Mustangs scored. However, Cal Poly limited the Titans (6-12, 1-3) to just a point in the final 3 1/2 minutes...
TEMPORARY TATTOO
Cal-Poly Mustangs junior guard Jamal Johnson had his face accidentally stepped on by teammate Reese Morgan as they were both chasing a loose ball during Friday's basketball practice. Johnson was not seriously injured, but the bottom of Morgan's sneaker managed to leave an imprint on the right side of Johnson's face. The imprint may only last a couple of days, but...
Chris Eversley scored 18 points, and Jamal Johnson's layup with 37 seconds left proved to be the game-winner in Cal Poly's 77-74 victory over UC Irvine on Saturday night. Johnson scored just four points, but his shot gave the Mustangs (15-11, 6-6 Big West) a 75-73 lead. Adam Folker, who scored 20 points for the Anteaters (9-16, 5-7), was fouled with 20 seconds to play and...
MORE STORIES >>
College Basketball News

Delivered to your inbox

You'll also receive Yardbarker's daily Top 10, featuring the best sports stories from around the web. Customize your newsletter to get articles on your favorite sports and teams. And the best part? It's free!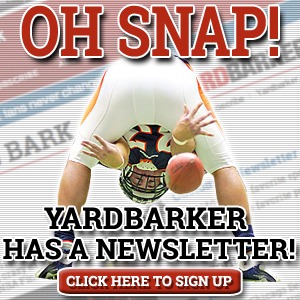 THE COLLEGE BASKETBALL HOT 10