Jameel Warney of Stony Brook has been named America East Player of the Year. Joining Warney on the America East First Team are Sandro Carissimo, Mark Nwakamma, Clancy Rugg and Brian Voelkel. On the Second Team are Peter Hooley, Carson Puriefoy, Jordan Reed, Sam Rowley and Akeem Williams. Rodney Elliott of UMBC was named Rookie of the Year. Joining Elliott on the All-Rookie Team are...
The nominal opponent for Stony Brook Wednesday night at Pritchard Gymnasium was University of Maryland-Baltimore County, but the Seawolves' real opponent as they push for a first-ever NCAA Tournament bid is themselves. Following their first America East home loss in three years against New Hampshire recently, coach Steve Pikiell benched star post man Jameel Warney in a win last...
Jameel Warney scored a career-high 19 points and Dave Coley added 13 points and 11 rebounds to help Stony Brook defeat Massachusetts-Lowell 78-68 on Saturday. Coley's 3-pointer gave the Seawolves their largest lead of the second half, 54-33 lead with 11:48 to play. Massachusetts-Lowell hit three straight 3-pointers, two by Carlos Taylor, to cut Stony Brook's lead to single...
Sophomore Jameel Warney (Plainfield, N.J.) delivered 18 points and nine rebounds, senior Anthony Jackson (Columbus, Ohio) had 16 points and the Stony Brook men's basketball team survived a furious Vermont rally with stout defense at the end as the #Seawolves came away with a 67-64 victory over the Catamounts at a raucous, sold-out Pritchard Gymnasium Friday night. Stony Brook...
Jameel Warney scored 18 points and Anthony Jackson added 16 as Stony Brook made a five-point lead with two minutes, 40 seconds left stand up for a 67-64 win over Vermont Friday night. Warney dunked and Jackson added a jumper to give Stony Brook a 67-62 lead. Hector Harold hit a jumper to pull the Catamounts within three with 2:23 to play, but neither team managed to score the rest...
Jameel Warney scored 20 points and grabbed 11 rebounds to lead Stony Brook past Loyola (Md) 76-69 Thursday night. Loyola (5-4) used a 6-0 spurt, including a pair of free throws and a layup by R.J. Williams, to tie the game at 63 with 3:16 remaining. But the Seawolves (8-4) never trailed and Warney wouldn't allow the game to slip away. The sophomore forward, who came into the...
Jameel Warney scored 17 points and Stony Brook raced to a big halftime lead in a 73-59 victory over Hartford Saturday in America East action. Three Stony Brook starters joined Warney in double figures as the Seawolves (12-4, 3-0) roared to a 37-18 halftime lead. Hartford (10-7, 3-1) went scoreless for nearly six minutes in the first half and never cut the deficit to single-digits...
MORE STORIES >>
College Basketball News

Delivered to your inbox

You'll also receive Yardbarker's daily Top 10, featuring the best sports stories from around the web. Customize your newsletter to get articles on your favorite sports and teams. And the best part? It's free!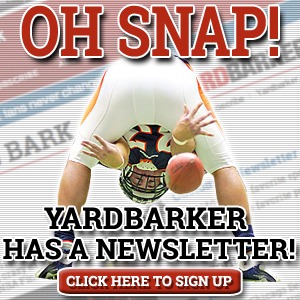 THE COLLEGE BASKETBALL HOT 10