As we head towards the 2012 NBA Draft, it is time to give some looks at players who may not be locks to be drafted, or are for one reason or another, are not being talked about much, but they may have the skills and intangibles which could translate to a NBA career.  The Case For….takes a look at these players and tries to give a brief outline of what skills they have, what they...
I have written in this space before how the Alabama Crimson Tide basketball team did not have much space to add players through recruiting this offseason. Head coach Anthony Grant landed a Top-5 recruiting class in 2011 bringing in six recruits. After a 21-12 season and a first round exit in the NCAA Tournament, the Crimson Tide will seemingly be losing only one player and that is...
After such a disappointing finish to the season for the Alabama Crimson Tide yesterday in their one point loss to Creighton in the NCAA Tournament, it is hard to put the loss in perspective and move forward. Despite the first round loss (I refuse to call it second round), it was a great season for the Crimson Tide. Alabama finished the season at 21-12, and made the NCAA Tournament...
GREENSBORO, N.C. -- Alabama basketball flies well under the national radar compared to its football brethren in Tuscaloosa. And that's why this trip to the NCAA Tournament is so special to the Crimson Tide, especially seniors such as Jamychal Green. Bama has a solid basketball history dating back to Wimp Sanderson's days in the 1980s and the Plaid Players, a nickname given...
The fortunes of Alabama and JaMychal Green have certainly taken a turn for the better. The Crimson Tide has used a three-game winning streak to fortify its once-fading NCAA tournament hopes going into Wednesday night's game against Auburn. Green, meanwhile, is expected to return to the starting lineup and will be the lone senior honored before his finale at Coleman Coliseum...
Alabama coach Anthony Grant says recently reinstated forward JaMychal Green won't play Thursday night against Arkansas. Grant said Tuesday that he will evaluate Green's status for Saturday's Mississippi State game after that. The coach declined to elaborate on the factors behind his decision on when his leading scorer and rebounder will return to the court. The All...
Alabama coach Anthony Grant has suspended junior forward Tony Mitchell for the rest of the season. Grant also says he's allowing suspended senior JaMychal Green to return to practice. Grant said earlier Monday he didn't expect either to play Thursday night at Arkansas. He didn't elaborate on his decisions or a timeline for Green to return to game action when he released...
VCU coach Shaka Smart warned his players that Alabama stars JaMychal Green and Tony Mitchell are even better in person. They saw for themselves Sunday night. Green scored 16 of his 21 points in the second half and had 14 rebounds, and Mitchell scored 13 to lead the 13th-ranked Crimson Tide to a 72-64 victory over the Rams. ''I tried to explain to our guys the tape doesn...
The Alabama Crimson Tide ended its business trip to Puerto Rico with a 65-56 victory over the Purdue Boilermakers to win the Puerto Rico Tip-Off. The win moves the Crimson Tide to 5-0 on the season and is a complete 180 from their performance in the Virgin Islands last season where the team went 0-for-3 with losses to Seton Hall, Iowa, and St. Peter's. Those three losses in the...
The Alabama Crimson Tide called it a "business trip" to Puerto Rico as they looked to exorcise demons from last season's performance at the Paradise Jam in the Virgin Islands. So far so good for Tide basketball as they opened the Puerto Rico tip-off with a 62-42 win the Maryland Terrapins. It was a wire-to-wire victory for the Crimson Tide. Alabama took the lead right from...
MORE STORIES >>
College Basketball News

Delivered to your inbox

You'll also receive Yardbarker's daily Top 10, featuring the best sports stories from around the web. Customize your newsletter to get articles on your favorite sports and teams. And the best part? It's free!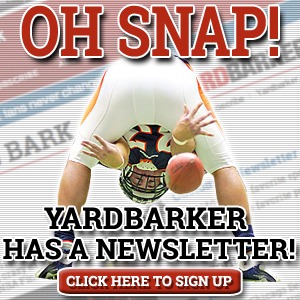 THE COLLEGE BASKETBALL HOT 10