There is no good way to lose a game in a one and done tournament, but the Oregon Ducks did so in what has to be one of the worst ways possible. Not only did they have an eight point lead at the half against Wisconsin, but they were embarrassed (outscored by 20) in the second half en route to a eight point loss (85-77).Frustrating? You could say so. It certainly was for Jason Calliste...
The 2-seed Wisconsin Badgers overcame a large deficit to knock off the 7-seed Oregon Ducks and earn themselves a berth in the Sweet 16. As expected, not all of the Ducks were happy about it. But with 0.6 seconds left, Oregon's Jason Calliste took his frustration too far. With the game in hand for the Badgers, Calliste fouled Wisconsin's Traevon Jackson in frustration, starting...
Oregon guard Jason Calliste shoved Wisconsin guard Traevon Jackson with time running out in their March Madness game.
It is arguably one of the most beloved times of the year for most sports fans. Regardless of the attention we gave to college basketball during the regular season, we can all agree that we are suddenly "experts" now that March Madness has rolled around. Whether you're filling out one or five different brackets, one piece of advice that I can give you is that the Oregon basketball...
Oregon Basketball: Flyin' high after seven straightNot too many teams can say they have beaten the Arizona Wildcats this season, but after a stellar upset, the Oregon Ducks are now one of those few teams. Going into the final regular season matchup, the Ducks had won six straight games, and were closing in on punching themselves a ticket to the NCAA tournament. But after extending...
Jason Calliste came off the bench and scored 20 points to help Oregon blow past Washington State 71-44 on Sunday. Joseph Young added 10 points and Mike Moser chipped in nine points and nine rebounds to help Oregon (14-5, 2-5 Pac-12) end a five game skid. Oregon dominated nearly every statistic in the game. The Ducks shot 46 percent from the field (26 of 57) and outrebounded Washington...
EUGENE -- Oregon guard Jason Calliste answers media questions about what the Ducks need to do to improve as Oregon prepares for this weekend's match ups with California and Stanford.
Jason Calliste scored a career-high 31 points and No. 13 Oregon stayed unbeaten, topping BYU 100-96 in overtime Saturday night. Joseph Young added 25 points for the Ducks (11-0). Tyler Haws led the Cougars (8-5) with 32 points and Kyle Collinsworth added 15 points, five rebounds and eight assists. Both teams went into the game averaging nearly 90 points. Oregon had a chance to...
Jason Calliste scored 14 points and Detroit dominated close to the basket in a 71-55 win over Wright State on Wednesday night. The Titans outrebounded Wright State 35-22, including 11 on the offensive end, and outscored the Raiders 20-10 in the paint and 16-6 on second-chance points. Eli Holman added 12 points and 11 rebounds for the Titans (16-12, 10-6 Horizon League), who have...
Jason Calliste's 19 points led six Detroit players in double figures in a 113-68 victory over Concordia (Mich.) on Friday night. Calliste went 6-for-7 on 3-pointers and sank 1 of 2 free throws. The Titans (2-1) got 17 points apiece from Nick Minnerath and Ray McCallum and 12 each from Doug Anderson, LaMarcus Lowe and Chase Simon. Anderson had a double-double, adding 13 rebounds...
MORE STORIES >>
College Basketball News

Delivered to your inbox

You'll also receive Yardbarker's daily Top 10, featuring the best sports stories from around the web. Customize your newsletter to get articles on your favorite sports and teams. And the best part? It's free!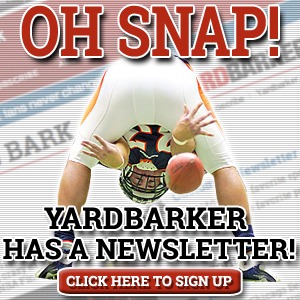 THE COLLEGE BASKETBALL HOT 10