Undrafted rookie Jerrelle Benimon has reached agreement on a partially guaranteed two-year contract with the Denver Nuggets, league sources told RealGM. Benimon is scheduled to sign his new Nuggets deal within the next day. After averaging nearly 11 points, 11 rebounds and two assists for Denver in the Las Vegas summer league, showcasing a sharp jump shot and an abundance of activity...
ARLINGTON, Texas -- Mark Turgeon only had a few hours with his collection of All-Stars in a pair of practices split over two days, so he decided to keep it simple. Throw it to the big guys and let them work down low. Jerrelle Benimon and Dwayne Evans wound up scoring 15 points apiece, and Turgeon's East squad rolled over a West team coached by Johnny Dawkins, 87-75 on Friday...
Jerrelle Benimon of Towson has been named Colonial Athletic Association Player of the Year. Joining Benimon on the All-CAA First Team are Frantz Massenat, Devon Saddler, Marcus Thornton and Davon Usher. On the All-CAA Second Team are Scott Eatherton, Chris Fouch, Willis Hall, Tim Rusthoven and Zeke Upshaw. Eatherton was also named Defensive Player of the Year, while Omar Prewitt...
Jerrelle Benimon had 25 points, 18 rebounds and five assists as Towson ended Delaware's unbeaten conference run and 13-game winning streak with a 78-63 victory on Monday night. Benimon scored back-to back transition layups during a key 10-0 run that put Towson (18-9, 9-3 Colonial Athletic Association) ahead 73-57 with 3:51 left. Davon Usher answered with six points for Delaware...
Jerrelle Benimon had a triple-double - the first in school history - to lead Towson to an overwhelming 102-72 victory over Central Pennsylvania Tuesday night. Benimon, who had 17 points, 18 rebounds and 10 assists, led Towson (7-4) to its eleventh-straight home victory over two seasons. Timajh Parker-Rivera had a career-high 10 points on 5-for-5 shooting. Rafriel Guthrie contributed...
Jerrelle Benimon had 21 points and 12 rebounds as Towson won its third straight game with a wire-to-wire 85-65 victory over Delaware on Wednesday night, sweeping the season series. Benimon posted his 17th double-double of the season for the Tigers (13-12, 8-4 Colonial Athletic Association), who also defeated the Blue Hens 69-66 on Jan. 16. Towson scored the first 11 points en route...
Jerrelle Benimon had 13 points and 12 rebounds for his 13th double-double of the season as Towson defeated James Madison 73-47 Saturday in a Colonial Athletic Association game. Bilal Dixon and Jerome Hairston also scored 13 points each for the Tigers (10-9, 5-1), who are above .500 this late in a season for the first time since 1999-2000. After leading 31-28 at halftime, Towson...
MORE STORIES >>
College Basketball News

Delivered to your inbox

You'll also receive Yardbarker's daily Top 10, featuring the best sports stories from around the web. Customize your newsletter to get articles on your favorite sports and teams. And the best part? It's free!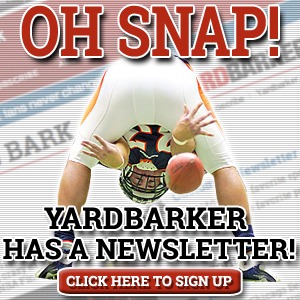 THE COLLEGE BASKETBALL HOT 10