Joe Burton's sobs betrayed his menacing 295-pound frame and bright red Mohawk. Big Joe, as he is known, is winding down his basketball career at Oregon State. Last Saturday, he played his final home game at Gill Coliseum. On Thursday night, he'll play in his last Civil War rivalry game against Oregon. ''Just the guys,'' the 6-foot-7 senior center said haltingly...
CORVALLIS -- It was the last home game for the Beavs, the 60-59 loss to Cal, as well as the last home game for senior center Joe Burton. Oregon State fought tooth and nail, recovering from what had at one point been as much as a 16 point deficit, eventually inching to within one point with 4.3 seconds remaining on the clock. Yet irony reared its ugly head at the end of this bout…
You may not be a massive Joe Burton fan, and may not even know who he is but you should realize that he is a trailblazer when it comes to posting up folks down low. The six foot seven forward/center for Oregon State may not be the tallest big man down low but he will use every advantage, including his weight, that he possibly can to fool you. Check out the move Joe dropped on Thursday...
CORVALLIS – This time there would be no second half falter. Oregon State ran away from Utah by a score of 82-64 on Wednesday night to get their second Pac-12 win. Joe Burton and Roberto Nelson had big nights, culminating in Burton flirting with a triple-double and Nelson tossing up 26. It was the Beavs' biggest winning spread wise since Dec. 31 of last year – what was the difference maker?
Roberto Nelson had 26 points and five rebounds, and Oregon State pulled away from Utah in the second half for an 82-64 win Wednesday night. Joe Burton added 17 points, seven rebounds and 10 assists for Oregon State (12-11, 2-8 Pac-12), which recorded its highest point total in a conference game this season. Brandon Taylor had a season-high 21 points and six assists, and Jarred...
OREGON STATE fought back a number of times against Stanford on Sunday. And Joe Burton was nothing short of a whirling dervish. But Stanford did too much damage from the three-point line and Oregon State fell short at the free throw line in an 81-73 loss, a game that was closer than the score indicates.
Joe Burton scored a career-high 21 points and Oregon State pulled away from Montana State in the second half Sunday for a 78-65 win. Ahmad Starks added 14 points and nine rebounds for Oregon State (4-1), which also got 11 points and 10 rebounds from Eric Moreland. Antonio Biglow scored 14 points and Flavien Davis had 12 points and nine rebounds for Montana State (1-3). The Bobcats...
During the Oregon State Beavers 81-73 overtime loss to the Arizona Wildcats on Thursday night a little dust-up involving Jared Cunningham and Kyle Fogg ensued. Joe Burton left the bench and very well could be suspended for Saturday night's game at Arizona State. OSU is 11-6 overall 1-4 in Pac-12 play your thoughts?
Oregon State forward Joe Burton can be seen here feeding teammate Jared Cunningham for this fantastic reverse alley-oop against Howard. Share this:
Oregon State forward Joe Burton is 6-7 and 280 pounds, and yet here he is, feeding Jared Cunningham from the top of the key for a beautiful alley-oop against Howard last night. (Burton is averaging 3.6 assists through 10 games.) It took the Beavers three dribbles and three passes to beat a full-court press, which is just about the best kind of break a coach could ask for, especially...
MORE STORIES >>
College Basketball News

Delivered to your inbox

You'll also receive Yardbarker's daily Top 10, featuring the best sports stories from around the web. Customize your newsletter to get articles on your favorite sports and teams. And the best part? It's free!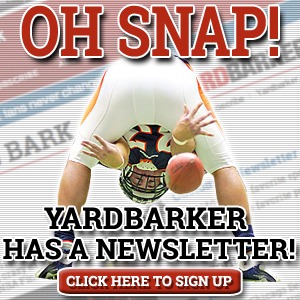 THE COLLEGE BASKETBALL HOT 10