Jordan Threloff grabbed a career-high 18 boards and scored 27 points, including the game-winning layup with 4 seconds left in double overtime to lift Northern Illinois past Eastern Michigan 61-59 Thursday night. Eastern Michigan made four shots from the line to lead 59-55 with 3:14 remaining in the second overtime. Aaric Armstead answered with three points to pull Northern Illinois...
Photo: Loyola Athletics Loyola Chicago (5-6) looked on track to extend its winning streak to three games, leading Northern Illinois (4-5) 29-14 early in the second half. But from that point, things quickly unraveled for the Ramblers. Jordan Threloff converted a layup and Travon Baker drilled a three-pointer a couple of minutes later to cut the lead to nine points. Aaron Armstead...
Photo: Loyola Athletics Loyola Chicago (5-5) will wrap up its home slate for 2013 against Northern Illinois tonight. The Ramblers, who are undefeated at home, are coming off a 12-point victory against the Campbell Camels. Northern Illinois (3-5) has had a tough start to the season, but the Huskies are much improved since finishing 5-25 last season. The Huskies, who are coming off...
Jordan Threloff and Daveon Balls came off the bench to score in double figures and lead Northern Illinois to a 60-59 victory over San Jose on Saturday night at the NIU Invitational Threloff scored 17 points on 6-of-9 shooting and Daveon Balls 15 on a 5-of-9 effort. The rest of the Huskies (1-2) were 4 of 37, a frigid 10.8 percent. The Huskies' 34.5 percent night was matched...
The most unlikely player on Illinois State's roster produced Saturday's most memorable buzzer beater. With 2.8 seconds left and the Redbirds trailing visiting Evansville by one, Jordan Threloff threw a length-of-the-court pass to the left corner in the direction of three Illinois State players. The one who caught it was 6-foot-9 junior Jackie Carmichael, who had missed all...
Jackie Carmichael was 14 for 14 from the free-throw line and finished with 20 points as Illinois State defeated Norfolk State 68-36 on Sunday. Jordan Threloff added 11 points and 13 rebounds for the Redbirds (7-3), who shot 36 percent from the field but hit 25 of 30 shots from the foul line. Chris McEachin led Norfolk State (7-5) with 10 points. The Spartans shot just 22 percent...
MORE STORIES >>
College Basketball News

Delivered to your inbox

You'll also receive Yardbarker's daily Top 10, featuring the best sports stories from around the web. Customize your newsletter to get articles on your favorite sports and teams. And the best part? It's free!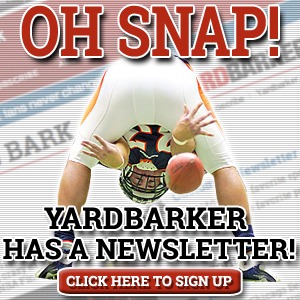 THE COLLEGE BASKETBALL HOT 10