Julysses Nobles had 21 points on Monday night and made two free throws with 5 seconds left to secure Jackson State's 75-73 win at Texas Southern. Nobles also gave Jackson State (9-16, 5-8 Southwestern Athletic Conference) the lead for good at 69-67 on two free throws with 2:04 to go. Derell Taylor followed with a jumper for JSU at the 1:17 mark and extended the lead to five...
Julysses Nobles scored 20 points - including a 3-pointer at the final buzzer - to lift Jackson State over Alabama State 70-68 Monday night. The lead changed four times in the last 1:11. Jackson State (5-9, 1-1 Southwestern Athletic) was up by seven with 1:32 on the clock. But Alabama State got back-to-back 3s from DeMarcus Robinson and Bobby Brown to draw within one with 1:11 left...
Julysses Nobles hit a 3-pointer with a second left to lift give Jackson State the 73-70 victory over Louisiana-Lafayette Thursday night. Nobles led Jackson State (4-7) with 14 points, and Brandon West pulled down 13 rebounds to go with his 12 points and four blocks. Marcus Love hit two free throws to give the Tigers a 67-64 lead with 1:15 remaining. He hit a layup after a missed...
Mississippi State couldn't keep Julysses Nobles from having a big afternoon in Humphrey Coliseum. The Bulldogs could defend Jackson State's hotshot on the last shot though, and did. Nobles' off-balance miss at the buzzer let the home team escape with a 58-56 victory.
Julysses Nobles won't be returning for his senior season at Arkansas. Coach Mike Anderson announced Wednesday that Nobles would pursue ''another opportunity'' to continue playing basketball. Nobles started 54 games for the Razorbacks over three seasons, averaging 7.1 points, 2.6 rebounds and 2.9 assists per game. Anderson said he wishes Nobles the best as he...
FAYETTEVILLE, Ark. (AP) -- Julysses Nobles scored a career-high 24 points as Arkansas opened Southeastern Conference play with a 98-88 win over Mississippi State on Saturday night. Nobles, a Mississippi native, scored 15 in the first half as the Razorbacks (12-3, 1-0 SEC) forced 11 turnovers and opened a 43-37 halftime lead. The junior finished 7 of 11 from the field, including...
MORE STORIES >>
College Basketball News

Delivered to your inbox

You'll also receive Yardbarker's daily Top 10, featuring the best sports stories from around the web. Customize your newsletter to get articles on your favorite sports and teams. And the best part? It's free!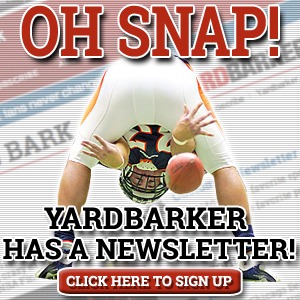 THE COLLEGE BASKETBALL HOT 10