Early on in the 2013-14 Michigan State Basketball season, Keith Appling was playing the best basketball of his college career. At the time, it was looking like he was a look to be picked somewhere in the 2nd round of this year's NBA Draft. However, a wrist injury in the middle of the season derailed all those things. In this week's isportsweb Freep column, I take a look back...
Michigan State's Keith Appling probably couldn't have played worse if he had tried. In the waning moments, he became a defensive liability when he fouled Shabazz Napier on a three pointer. Napier would hit all 3 shots, giving UConn a five-point lead and essentially clinched the game. The post Keith Appling Fouls Shabazz Napier in Critical Moment, UConn Advances to Final Four...
Michigan State men's basketball head coach Tom Izzo stood at the podium moments after the Spartans defeated Penn State Thursday night distraught and uncertain. MSU had blown out another Big Ten foe, but had done so without a key senior leader. Pointguard Keith Appling sat out Thursday night's game after trainers informed Izzo that Appling could "barely move his wrist." Head...
Michigan State Basketball Recruiting 2014 Prospect Breakdown By Ryan McCumber November 16, 2013   Michigan State has a lot of prospects they are after right now, and they made a few short lists. Being an elite program, Michigan State has some pretty top flight players they are after. Here are most of them:   Kevon Looney, Five Star, Power Forward, 6'9, Wisconsin Looney is largely...
THROW IT DOWN
As diehards of this site (Mom? Are you there?) already know, The Hoops Manifesto runs a College Dunk of the Year Tournament every spring.  Our next nominee for the 2012/13 edition is Michigan State's Keith Appling. The internets are ablaze due to this dunk Keith Appling threw down a few minutes ago against Iowa.  Many are calling it the Dunk of the Year.  You be the judge:
ANN ARBOR — It's been a rough couple of weeks for the No. 9 Michigan State Spartans (22-7, 11-5) as they've lost three games in a row dating back to their Feb. 19 loss to the No. 1 Indiana Hoosiers at home. While the Big Ten Championship and a No. 1 seed in the NCAA Tournament seem to both be out of the picture for the Spartans, their focus going forward should be on getting...
MORE STORIES >>
College Basketball News

Delivered to your inbox

You'll also receive Yardbarker's daily Top 10, featuring the best sports stories from around the web. Customize your newsletter to get articles on your favorite sports and teams. And the best part? It's free!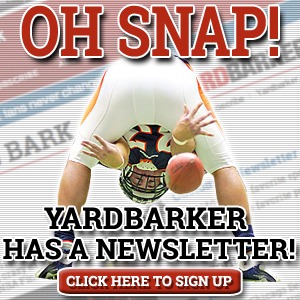 THE COLLEGE BASKETBALL HOT 10