INDIANAPOLIS (AP) Kellen Dunham scored 26 points, including a 3-pointer near the halftime buzzer to snap a tie, as Butler pulled away from Chattanooga in the second half for a 70-48 win Tuesday night. Kameron Woods scored 10 points with a career-high 16 rebounds and Alex Barlow scored 11 for the Bulldogs (2-0). Chattanooga (1-2) was led by Casey Jones with 14 points and Eric Robertson...
INDIANAPOLIS -- Khyle Marshall and Kellen Dunham each scored 18 and Butler allowed just 17 points over the final 21 minutes Saturday to rally for a 69-57 overtime win against Marquette. The Bulldogs (11-7, 1-5 Big East) snapped a five-game losing streak and earned their first win in their new league. Three of the previous five losses came on their home court -- all in overtime. It...
(Brian Spurlock / USA Today Sports) After Saturday evening's battle between two Hoosier schools, Butler University added its third victory in the Crossroads Classic with a 76-70 win. An atypical Butler Bulldogs basketball game would include an obvious and clear winner early on. Last year the Bulldogs walked into Banker's Life Fieldhouse unranked facing No. 1 and heavy-favored...
Kellen Dunham struggled early from the field, but recovered in a big way to lead Butler past North Dakota 79-64. The senior started out 1-of-4 during the game's first 10:30, but closed going 5-of-7, including 3-of-4 from behind the arc to finish with a game-high 29 points. North Dakota was able to keep Butler within reach until the Bulldogs went on a 10-3 run, capped off by...
While it was certainly not the result they were looking for, we learned a lot about the Butler Bulldogs over the holiday weekend, as they finished in fourth place at the Old Spice Classic in Orlando, Fla. They opened the tournament with a 76-69 win over Washington State on Thanksgiving Day. Sophomore guard Kellen Dunham and senior forward Khyle Marshall displayed a couple of things...
Butler's Kellen Dunham scored a career-high 26 points Saturday, helping the foul-prone Bulldogs hold off Princeton's late charge 70-67. Dunham made four 3-pointers and a free throw with 3.7 seconds left to seal Butler's second straight win under new coach Brandon Miller. Princeton (1-1) trailed by 10 with 8:29 to go, but closed to 69-67 when Denton Koon made two free...
Thanksgiving isn't the only glorious thing that comes with November. There are many great things about the 11th month, especially the return of college basketball. Indianapolis saw just that Saturday night as the Butler Bulldogs got back into regular season action with a 89-58 blowout win over Lamar. They also saw the regular season debut of Brandon Miller, taking over for Brad...
Butler Bulldogs: Beginning 2013-2014 with a blowout  101-64. That was the score of the Butler-Nova Southeastern game Tuesday night.   Granted, NSE is an undersized Division II school from Florida, but the Bulldogs exhibited just how potent their offense can be.   In Butler's first 100-point game in 12 years, 14 of 15 Bulldogs scored at least one basket.   Leading the way was...
Kellen Dunham scored 15 points and Khyle Marshall added 13, leading No. 17 Butler past New Orleans 57-44 on Saturday. The Bulldogs (12-2) are 7-0 at home this season and will take a nine-game winning streak into their Atlantic 10 debut Tuesday night at Saint Joseph's. The Privateers (3-10) were led by Lovell Cook with 11 points and Traddarius McPhearson with 10. But they have...
LAHAINA, Hawaii (AP) -- Maybe North Carolina should have just gone to the beach. Butler is the team to beat in Maui. Rotnei Clarke and Kellen Dunham each scored 17 points Tuesday night to lead the unranked Bulldogs past No. 9 UNC, jumping out to a 17-point halftime lead and holding back several second-half surges from the Tar Heels in the second round of the Maui Invitational. ...
MORE STORIES >>
College Basketball News

Delivered to your inbox

You'll also receive Yardbarker's daily Top 10, featuring the best sports stories from around the web. Customize your newsletter to get articles on your favorite sports and teams. And the best part? It's free!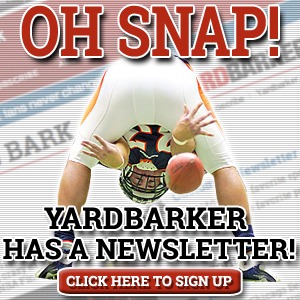 THE COLLEGE BASKETBALL HOT 10