So much about the discussion regarding players and the NBA Draft revolves around skill. Yet, so many have similar skills, it becomes more about those who take advantage of the opportunity given to them. You need to want it more than other players you compete against. Not all have that perspective, but throughout your college career, you can come to gain it. Idaho's...
Kyle Barone of Idaho has been named WAC Player of the Year.
Kyle Barone had 27 points and 12 rebounds while Mike McChristian added 26 points and drilled seven 3-pointers as Idaho defeated Seattle 76-72 on Saturday night. Connor Hill had 18 points and made six 3-pointers for the Vandals (12-17, 7-11 Western Athletic), who came into the game locked into the No. 6 seed in the conference tournament and will play No. 3 New Mexico on Thursday...
Kyle Barone scored 25 points and grabbed 16 rebounds and Idaho outlasted Texas-San Antonio 74-70 on Saturday night. Barone also had three blocked shots for Idaho (8-11, 4-5 Western Athletic). Idaho's Connor Hill scored 15 points, including 4 of 9 baskets from 3-point range. Stephen Madison chipped in with 13 points. Michael Hale III scored 21 points and had seven assists for...
THE VANDALS REBOUNDED FROM THE FRUSTRATING LOSS AT BOISE STATE to down Seattle University 71-64 Saturday night in the WAC opener for both schools. Senior center KYLE BARONE, a preseason First Team All-WAC selection, led Idaho with 25 points and 11 rebounds despite battling double- and triple-teams all night, while junior newcomer Robert Harris nailed three 3-pointers to give Idaho the late lead.
IDAHO'S FOUR GAME WIN STREAK BEGAN with the win at Nevada, then continued last week in Moscow with victories over Seattle U, New Mexico State, and Louisiana Tech. Junior center KYLE BARONE was key on that run, and for his efforts earned his first career WAC Player of the Week honor. For the week he averaged 15.3 points, 11.7 rebounds, shot 51 percent from the floor and 73 percent...
IDAHO (14-11, 6-4 WAC) WON ANOTHER THRILLER, knocking off New Mexico State (17-8, 6-3 WAC) Thursday night 59-58 in the Cowan Spectrum. Led by junior center KYLE BARONE on a night Idaho's normally potent perimeter shots weren't falling, Idaho won their third in a row and have dropped the WAC's top two teams. Saturday Idaho aims to extend the streak, hosting Louisiana...
Kyle Barone scored 21 points and pulled down 10 rebounds for his sixth double-double of the season to help Idaho beat San Jose State 74-66 on Thursday night. Deremy Geiger also added 21 points and tied a season high with seven 3-pointers for Idaho (11-10, 4-2 WAC). Djim Bandoumel had his first double double of the season with 11 points and a career-high 10 rebounds. D.J. Brown...
Kyle Barone scored 19 points and Idaho defeated Lewis-Clark State 80-75 on Friday night. Deremy Geiger added 15 points, and Landon Tatum and Connor Hill scored 11 each for the Vandals (2-2). Barone grabbed nine rebounds, and Tatum had eight assists. Darin Stewart paced the NAIA Warriors with 18 points, followed by Joey Wayman with 15 and P.J. Bolte with 14. Lewis-Clark, which...
MORE STORIES >>
College Basketball News

Delivered to your inbox

You'll also receive Yardbarker's daily Top 10, featuring the best sports stories from around the web. Customize your newsletter to get articles on your favorite sports and teams. And the best part? It's free!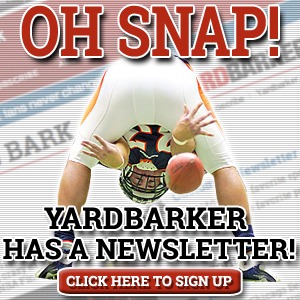 THE COLLEGE BASKETBALL HOT 10