As the only one to have played at Madison Square Garden, SMU's Markus Kennedy had plenty of advice for his teammates on the renowned building. But Kennedy had a more efficient plan. He simply showed the Mustangs. The big man dominated with 21 points, nine rebounds and three steals in Tuesday's win over Clemson. His one-on-one play against whoever was under the basket was probably...
- Markus Kennedy scored 18 points, Nic Moore had 11 of his 13 in the second half and No. 23 SMU took another step toward its first NCAA tournament berth in 21 years with a 70-55 victory against Central Florida on Saturday.
Question: What does SMU need to do in order to knock off Connecticut in Storrs this weekend? Cowlishaw: Find some offense. This team struggles for long stretches at time to score points. They can defend anyone. Big game in the middle from Markus Kennedy would help as UConn fans, who saw him play about 50 pounds heavier at Villanova, say, "That's Markus Kennedy?" Question...
Markus Kennedy had 14 points and 9 rebounds while Shawn Williams added 14 as SMU defeated Temple 75-52 on Thursday. The victory pushed the Mustangs (18-5, 7-3 American Athletic Conference) into a third-place tie with Memphis as they attempt to gain their first NCAA Tournament berth since 1993. The Owls (6-15, 1-8) lost for the 10th time in their last 11 games. Temple's Dalton...
The NCAA decided to give SMU sophomore center Markus Kennedy a wonderful surprise, a ticket to see his mother before her deployment. Kennedy's mother, a Sergeant in the Air Force, was preparing for deployment to Kuwait for the third time. Luckily, SMU head coach Larry Brown and the school made sure that Kennedy would be able to see his mom off. School spokesman Herman Hudson told...
UNIVERSITY PARK, Texas - SMU forward Markus Kennedy was in no mood to celebrate after his team upset Memphis, 87-72, last Saturday. Not because he had a bad game. The 6-9 sophomore set career highs with 21 points and 15 pounds. It was because he had a plane to catch. Kennedy was informed after the game that the NCAA had approved his waiver for SMU to fly him home to Philadelphia...
Markus Kennedy had 15 points and eight rebounds and Southern Methodist used a second-half run to defeat Central Florida 58-46 on Saturday. Southern Methodist (13-4, 3-2 American Athletic Conference) used a 19-5 run in the second half that produced a 54-39 lead with just under 2 minutes left in the game. The SMU defense held UCF (9-7, 1-4) without a field goal for more than 10 minutes...
Markus Kennedy scored a game-high 18 points to lead SMU to a 71-54 victory over South Florida on Wednesday night. Shawn Williams added 16 points for SMU (12-4, 2-2 American Athletic Conference). Zach LeDay led South Florida (10-7, 1-3), with 12 points off the bench. The Mustangs never trailed, scoring the first 13 points and owned a double-digit lead from four minutes after tipoff...
Markus Kennedy came off the bench to score a team-high 17 points, 14 in the second half, as SMU closed out the home-away-from-home portion of its 2013-14 schedule by defeating Texas-Pan American 82-56 on Wednesday night. The Mustangs (9-2) swept six home games played at the Curtis Culwell Center in an eastern suburb of their hometown of Dallas while their long-time campus arena...
SMU forward Markus Kennedy talks about his expectations and more!
MORE STORIES >>
College Basketball News

Delivered to your inbox

You'll also receive Yardbarker's daily Top 10, featuring the best sports stories from around the web. Customize your newsletter to get articles on your favorite sports and teams. And the best part? It's free!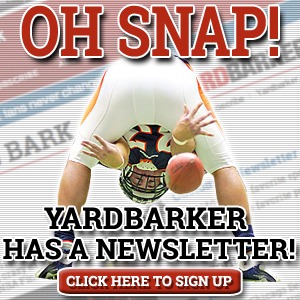 THE COLLEGE BASKETBALL HOT 10