Photo is courtesy of http://www.thesummitleague.org/ Written by: Curt Ashcraft (@cashcraft740) Edited by: Matt Shock (@shockwave_music) Follow us on Twitter! @OS_Report Like Us on Facebook!   Every year during March Madness, there always seems to be at least one major upset in the opening rounds. This year's tournament has already been a blessing of upsets after Dayton took down...
North Dakota State forward Marshall Bjorklund had the look of an NCAA Tournament warrior after being cut below his eye during the second half of his team's game against Oklahoma on Thursday. Bjorklund was working with the ball inside and was defended by two Oklahoma players during the Bisons' first-round game against the Sooners. Forward […]
North Dakota State defeated IPFW by a final score of 60-57 to win the 2014 Summit League Tournament. Taylor Braun was named MVP and joined on the All-Tournament Team by Pierre Bland, Marshall Bjorklund, Luis Jacobo and TrayVonn Wright.
The Preseason favorites to win the Summit League North Dakota State Bison currently sit at 7-3 and went into the Joyce Center and beat Notre Dame 73-69 last night.  Saul Phillips squad only goes about seven deep and is led by a trio of seniors; Preseason choice for Player of the Year Taylor Braun, forwards Marshall Bjorklund and TrayVonn Wright.  Junior guard Lawrence Alexander...
North Dakota State center Marshall Bjorklund put on a clinic in the post as the Bisons handled host Notre Dame, 73-69, Wednesday night at the Purcell Pavilion.
Marshall Bjorklund scored 12 points in just 14 minutes of action to lead North Dakota State to an 86-43 win over Valley City State Monday night. The Bison (5-3) jumped out to a 24-5 lead with 12:00 left in the first half and the Vikings used back-to-back 3-pointers by A.J. McDonald and Jeremy Ware cut the North Dakota State lead to 15 with just under 6 minutes later, but VCSU wouldn...
Marshall Bjorklund scored 21 points and North Dakota State used a powerful second half showing to dismantle Western Michigan 86-73 on Saturday night. North Dakota State (17-10) trailed by as many as 11 in the first half and faced a 34-28 halftime disadvantage before erupting in the second half by outscoring Western Michigan (11-16) 58-39 en route to shooting 68 percent the floor...
Marshall Bjorklund scored 15 points to lead hot-shooting North Dakota State to a 92-50 pounding of Mayville State on Saturday night. Bjorklund added seven rebounds for the Bison (8-2), who were coming off a 60-57 loss at the buzzer to Arizona State on Dec. 10. They made sure to avoid that fate against Mayville State, jumping out to an 18-3 lead - and then really getting going. ...
Marshall Bjorklund scored a career-high 27 points and tied his career best with 14 rebounds, and North Dakota State never trailed in a 78-65 win Saturday over Fresno State. Bjorklund, a sophomore, was 12 of 15 from the field for the Bison (6-0), off to their best start to a season since going 7-0 in 2000-01. It was Bjorklund's third career double-double. Jordan Aaberg added...
MORE STORIES >>
College Basketball News

Delivered to your inbox

You'll also receive Yardbarker's daily Top 10, featuring the best sports stories from around the web. Customize your newsletter to get articles on your favorite sports and teams. And the best part? It's free!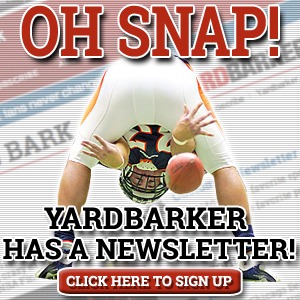 THE COLLEGE BASKETBALL HOT 10