In his first two years at Michigan State, Matt Costello has gotten to play alongside Derrick Nix and Adreian Payne. That won't be the case in 2014. Matt Costello's performance will be crucial to MSU's success next seasonCostello is going to be relied upon as the go-to big man for the Spartans next season. The only other option at the position in Gavin Schilling, who has a lot...
It took Tom Izzo just 30 seconds against Nebraska to realize something was wrong with Matt Costello. The sophomore forward had just given up a 3-pointer right out of the gates to the Cornhuskers' Walter Pitchford on a play the Spartans had gone over continuously in the scouting report. Izzo pulled Costello out of the game immediately for some subtle reminders and subbed him...
The last perfect home record in the Big Ten has fallen.   Michigan State topped Iowa 71-69 in overtime Tuesday night, handing the Hawkeyes their first home loss of the season and rebounding from the toughest loss of the 2013-14 campaign to date.   Here are four things to takeaway from MSU's overtime win:   1.     Sensational sophomores Sophomores Matt Costello and Denzel...
IOWA CITY, Iowa (AP) -- Keith Appling scored 16 points and No. 7 Michigan State outlasted No. 15 Iowa 71-69 in overtime Tuesday night, handing the Hawkeyes their first home loss of the season. Matt Costello had 11 points and 12 rebounds for the Spartans (19-2, 8-1 Big Ten), who avoided consecutive defeats despite missing injured starters Adreian Payne and Branden Dawson. Costello...
If Michigan State basketball wasn't plagued by injuries, perhaps Matt Costello could cut himself more slack. But faced with the reality that without Adreian Payne, the No. 4 Spartans (16-1, 5-0) desperatly need his presence in the post, he's frustrated by not being able to do more, be better now. "It's never really been a set thing (how much I play)," Costello...
We posted earlier about the Spartans' Adreian Payne who tossed down just a massive putback dunk in the second half of their match-up with the Buckeyes. Following that dunk, Payne's teammate Matt Costello got a little bit excited and he didn't care who knew it. Check out his celebration which may remind you of a 13 year-old girl at a Beyonce concert. [The great CJ Fogler...
EAST LANSING — Michigan State sophomore center Matt Costello might not have felt like his normal self in the Spartans' 79-65 loss to North Carolina on Wednesday night, but he played like a new man. Costello, who usually starts for the Spartans, came of the bench, and was limited, due to an illness that has been bothering him since MSU traveled to Brookyln, N.Y. for the Coaches...
Four starters return, but Spartans look to find fifth player to start in the upcoming season. Could sophomore Matt Costello fill out the starting group?
MORE STORIES >>
College Basketball News

Delivered to your inbox

You'll also receive Yardbarker's daily Top 10, featuring the best sports stories from around the web. Customize your newsletter to get articles on your favorite sports and teams. And the best part? It's free!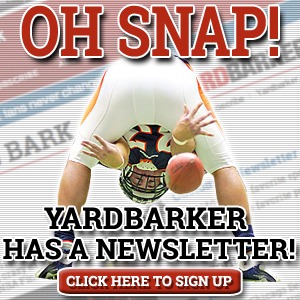 THE COLLEGE BASKETBALL HOT 10