Michael Snaer is known as a clutch shooter and a tough defender. His skills as a ball-handler? Not so much. Snaer had 82 assists and 91 turnovers in his senior season at Florida State. Snaer decided in the months between the end of the Seminoles' season and the upcoming NBA Draft to do something about that. He's seen significant improvement as a ball-handler after working...
Michael Snaer has made a name for himself by making six buzzer-beaters in his last two seasons at Florida State. But what is often overlooked is his defense.Snaer, a senior guard, has been named to the 2013 Lefty Driesell Defensive All-American team sponsored by CollegeInsider.com. Snaer was named to the All-ACC defensive team his last two seasons at Florida State, and in 2012-13...
Florida State's Michael Snaer's left-handed runner in heavy traffic with 4 seconds left lifted the Seminoles to a 53-51 win over Virginia Thursday after the Cavaliers had fought back from an 11-point deficit to take the lead in the game's final seconds. It was the fourth game-winning shot by Snaer in Atlantic Coast Conference play this season and his sixth over the past...
    Photo: Daniel Shirey/USA Today Sports   Name:   Michael Snaer    Age:   22   School: Florida State Height: 6'5  Weight: 202  Projected Position: SG 2012-13 Stats (As of  1/29/13):  13.9 ppg, 4.6 rpg, 2.5 apg, 1.1 spg, 2.8 tpg (30.4 minutes per game) 40.6 FG%, 80.2 FT%, 39.8 3FG%, 56.1 TS%, 50.5 eFG%, 25.7 USG%   SKILLS...
Michael Snaer hit a driving layup just before the buzzer, giving Florida State a 56-54 victory over Georgia Tech in the Atlantic Coast Conference on Tuesday night. Snaer made up for a turnover on the Seminoles' previous possession, when he let a routine pass slip through his hands and couldn't save it from rolling out of bounds. After Mfon Udofia missed a 3-pointer to break...
TALLAHASSEE, Fla. Michael Snaer said the shot was easy. He expected to make it. And he did. I knew it was going in once it left my hand, Snaer said minutes after knocking down a 3-pointer Wednesday night to lift Florida State past Maryland 73-71. So did Maryland coach Mark Turgeon, who couldnt believe that his defenders had left Snaer that open. But as soon as he took the shot a...
There is no more clutch player in college basketball than Florida State's Michael Snaer. Including last night's heroics Snaer has made 4 game winning buzzer beaters in the last two seasons. Mostly notably he hit a three pointer at Duke last season to give the Seminoles the win. Now, back to last night Snaer hit a jumper with 46 seconds left to cut the Maryland lead to one point...
Michael Snaer made a 3-pointer with 1.1 seconds left to lift Florida State to a 73-71 win over Maryland on Wednesday. It was the second last-gasp 3-pointer in seven days for Snaer, who also lifted the Seminoles to a 60-57 win when he banked in a 25-footer at the buzzer to beat Clemson. Snaer also had two buzzer-beating 3-pointers last season to give Florida State wins over Duke...
TALLAHASSEE, Fla. Michael Snaer had done plenty in three seasons at Florida State. He was part of an influx of players who changed the culture and elevated the program nationally. Snaer had knocked down buzzer-beating 3-pointers. He had helped FSU to upsets of Duke, North Carolina and Notre Dame. He had guided FSU to a stunning Sweet 16 spot in 2011. He sat on the basketball rim...
Florida State's Michael Snaer hit a 3 pointer with 2.6 seconds left in the second half to push the Seminoles past the Hokies. FSU has made 3 straight NCAA tournaments under Leonard Hamilton, and are on their way to a 4th, but they cannot play like they did tonight and make it back to the Sweet Sixteen.
MORE STORIES >>
College Basketball News

Delivered to your inbox

You'll also receive Yardbarker's daily Top 10, featuring the best sports stories from around the web. Customize your newsletter to get articles on your favorite sports and teams. And the best part? It's free!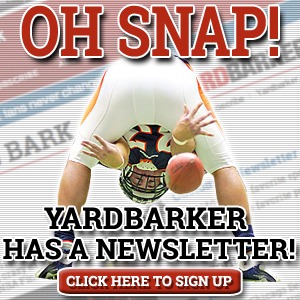 THE COLLEGE BASKETBALL HOT 10