Its been an eventful month home as I have had plenty of catching up to do both with family and friends as well as the entrepreneurial side of my life that I have been working on for the past few months. My time at home has been wonderful and I have enjoyed every minute of it but I really hope it slows down. I feel as if I just came home and within a few short weeks I will be off...
Those who are prepared are always welcome. Opportunity is a very funny thing and really does come knocking at any time. Being a professional in any job requires constant preparation to seize and dominate when an opportunity comes. To be honest, this season has been a very strange one for me. Ever since I was a little kid I have contributed on every time I played for. The most time...
Madness is once again upon us and it'€™s tourney time for the youngsters of college basketball. This is the most magical time of the year and to be a part of the big dance is one of the greatest experiences of any basketball player's career. It doesn't matter if you are an All-American or the last player on the bench, all eyes are on the bubble watch and these next...
MADISON, Wis. Wisconsin forward Mike Bruesewitz is no stranger to the spotlight when it comes to his hairstyle. The red-headed senior has sported a mop-topped fro, worn cornrows and shaved his head to raise money for multiple sclerosis. And now comes a new look, one seemingly inspired by the fictional character Cosmo Kramer on Seinfeld. This week, Bruesewitz's 'do features...
MADISON, Wis. For a fleeting moment that surely felt like much longer, Mike Bruesewitz wondered if he would ever play basketball again. He lay on the court with a horrifying gash across his right leg, bone protruding through a pool of blood, just days before he was supposed to begin his senior season at the University of Wisconsin. If this was the end, it sure seemed like a cruel...
MADISON, Wis. Forty stitches hold together skin that sliced apart during a freak injury to Mike Bruesewitz's right leg and nearly cost him a basketball career. Half an inch one way, and nerve damage was a very real possibility. Given the alternative for Bruesewitz, a senior forward at the University of Wisconsin, missing a few weeks of the early season isn't the end of the...
MADISON, Wis. University of Wisconsin senior forward Mike Bruesewitz sustained a laceration to his lower right leg during practice on Tuesday, the school's sports medicine staff announced. He underwent successful surgery Tuesday night and has already begun rehabilitation.Bruesewitz injured his leg after awkwardly coming in contact with the weighted structure that holds up the...
MORE STORIES >>
College Basketball News

Delivered to your inbox

You'll also receive Yardbarker's daily Top 10, featuring the best sports stories from around the web. Customize your newsletter to get articles on your favorite sports and teams. And the best part? It's free!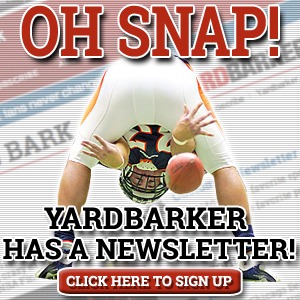 THE COLLEGE BASKETBALL HOT 10