Duke coach Mike Krzyzewski's first chance at career victory No. 1,000 could come at Atlantic Coast Conference newcomer Louisville in January. The ACC released its composite men's basketball schedule Wednesday. Krzyzewski enters this season with 983 career wins. Duke's 17th game is a trip to Louisville on Jan. 17. The Blue Devils' rivalry games with North Carolina...
It certainly wasn't a defense and not even an explanation, but in an interview with a North Carolina newspaper, Mike Krzyzewski talks about why he chose his former center for Team USA ... and how USA Basketball only decided at the last minute to choose a select team to practice against the senior team. "We weren't even sure we were going to have a Select team for the...
Drop a pebble in the water; just a splash and it's gone; But there's half a hundred ripples circling on and on and on, Spreading, spreading from the center, flowing on out to the sea. And there's no way of telling where the end is going to be. -- James W. Foley Tom Butters won't even pretend he knew the ripple effect he would create when, 34 years ago, he hired...
Duke's 2013-14 men's basketball season ended quite abruptly. The Blue Devils, as a No. 3 seed, fell to No. 14 seed Mercer in the NCAA Tournament 2nd Round, 78-71.  Mike Krzyzewski's program obviously has higher hopes for the 2014-15 campaign. The Blue Devils should be a top 10 team based on the talent they return on the elite recruiting class they bring in.  Members of that...
Coach K says he'd trade for Kevin Love right now Like seemingly everyone these days, Duke coach Mike Krzyzewski was asked his opinion on Kevin Love and whether he would trade for him. During an interview with John Feinstein of CBS Sports radio, Coach K gave possibly the best response yet. Krzyzewski said that he would make the trade right away without any hesitation. Via CBS Sports...
It doesn't matter what he has done in the past, all that matters is what he is doing now.  Duke Basketball's coach Mike Krzyzewski has been one of the best college coaches of all time, but after another disappointing season he will open himself up for criticism.  Critics will look to his age and the results over the past three seasons and say that maybe it's time for him...
Coach K is all class. While his players probably didn't like this, the Duke basketball coach went to the Mercer locker room after his team lost on Friday afternoon, praising the Bears for a great game. This is pretty weird, as he seemed kind of happy that his young team lost. Losing early in the tournament is starting to become a trend for the Blue Devils, as the team has lost...
Semi Ojeleye is a 6-foot-6, 260 pounds small forward from Kansas.  Ojeleye is going to be a freshman playing at Duke this year.  He already has good size for a shooting guard and this could get him minutes as a small forward.  Ojeleye was a top one hundred recruit according to ESPN, coming in at number forty of their top one hundred. He is a scorer that is what he does best.  He...
BATTLE OF WORDS
Notre Dame coach Mike Brey responded to Coach K, who made some comments about the Irish joining the ACC only in certain sports.
When Duke head coach Mike Krzyzewski announced he would return as the head coach of Team USA last week, he had just a few moments between the press conference and a teleconference beginning just minutes later. But he still took time to answer questions about what will be a new-look ACC next year, and he was excited.So excited, in fact, that he said that the ACC was going to be the...
MORE STORIES >>
College Basketball News

Delivered to your inbox

You'll also receive Yardbarker's daily Top 10, featuring the best sports stories from around the web. Customize your newsletter to get articles on your favorite sports and teams. And the best part? It's free!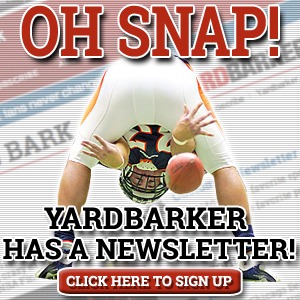 THE COLLEGE BASKETBALL HOT 10