Four Ohio college players have accepted invitations to the annual Portsmouth Invitational all-star showcase for pro scouts beginning on Wednesday. Among those on the list of 64 players headed for Virginia are Cincinnati's Justin Jackson, Ohio's Nick Kellogg, Youngstown State's Kendrick Perry and Toledo's Rian Pearson. The PIT features an eight-team, four-day tournament...
ATHENS, Ohio - As you might expect from the family name and family business, young Nick Kellogg got the ball and scored both often and rather easily. In soccer. "That was my sport, soccer," Kellogg said. "I thought it might be the one I stuck with." He's transitioned nicely. Now an Ohio University senior, Kellogg has, over the last week, become both the school...
Nick Kellogg pumped in 27 points and Travis Wilkins added 23, both career highs, to lead Ohio to an 82-75 win over Miami (Ohio) on Saturday. Trailing 47-32 at the break, Ohio (17-6, 7-3 Mid-American Conference) rallied huge in the second half with a 22-5 run that included a trio of Wilkins 3-pointers. The lead went back and forth before the Bobcats took control with back-to-back...
Nick Kellogg scored 19 points as Ohio opened Mid-American Conference play with a 59-53 win at Kent State on Wednesday. Kellogg made four free throws in the final 39 seconds to help the Bobcats (11-3) hold off the Golden Flashes. Devareaux Manley had 13 points and Mark Henniger 12 for Kent State (9-5). Miami led 26-19 at the half but Kent State regrouped to go up by four midway...
Nick Kellogg scored 17 points as Ohio defeated Longwood 78-43 Monday night. Kellogg went 6 of 11 from the floor, including 3 of 5 from beyond the arc, and gathered six rebounds. Ohio (9-3) received support from T.J. Hall with 14 points. Stevie Taylor and Ricardo Johnson both had 11 points and Maurice Ndour chipped in with 10 points and nine boards. Longwood (5-9) had trouble shooting...
Nick Kellogg made a 3-pointer with 7.8 seconds left in overtime, lifting Ohio to a 70-69 victory against Richmond on Sunday. Maurice Ndour led the Bobcats (8-3) with 19 points, and Kellogg and Ricardo Johnson each had 14. Ohio stayed in it as Richmond went scoreless for 9 1/2 minutes and missed 8 of 12 free throws after halftime. Cedrick Lindsay led Richmond (8-4) with 23 points...
In a game marred by fouls, Ohio State saw a 17-point advantage whittled down to five but held on for a 79-69 win against Ohio. Columbus-area natives Nick Kellogg and Stevie Taylor tied for a game-high 21 points in their homecoming, but a big 3-pointer from Lenzelle Smith helped the Buckeyes salt away a second consecutive victory to open the 2013-14 campaign.
Sophomore Nick Kellogg scored a game and season-high 17 points to lead Ohio past Akron 85-61
MORE STORIES >>
College Basketball News

Delivered to your inbox

You'll also receive Yardbarker's daily Top 10, featuring the best sports stories from around the web. Customize your newsletter to get articles on your favorite sports and teams. And the best part? It's free!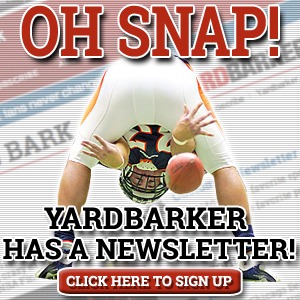 THE COLLEGE BASKETBALL HOT 10