Que Johnson and Ike Iroegbu scored 14 points apiece off the bench as the host Cougars snapped an eight-game skid in Pac-12 play. D.J. Shelton had 10 points and grabbed a game-high 14 rebounds for Washington State (10-20, 3-15), which held the Bruins to a season-low 55 points. Dexter Kernich-Drew contributed 10 points off the bench and Royce Woolridge scored eight. Kyle Anderson...
FOR 16 MINUTES at Stanford on Wednesday, Washington State controlled the tempo and looked mostly good doing it. Then Que Johnson left the game with foul trouble and the proverbial wheels came off. Coach Ken Bone didn't hesitate in his autopsy of the Cougs' 80-48 loss: the inability for anyone besides Johnson and Royce Woolridge to score, and an inexplicable lack of vigor...
Que Johnson had 14 points and went 10 of 13 from the free throw line to help Washington State beat Utah 49-46 Sunday. The Cougars (8-8, 1-3 Pac-12) came back from a 12 point deficit for their first Pac-12 win. With 56 seconds on the clock, Delon Wright stole the ball from Johnson and went the length of the court for a dunk to pull the Utes within one, 47-46. After an offensive...
In continuing our series about Utah opponents, this edition covers the Washington State Cougars. The Utes and Cougars face off January 12th at 5pm. Helping us learn about the Cougars for this game is Evan Baron from the Daily Evergreen. Get more Washington State coverage from Evan on the Daily Evergreen or follow him on twitter @Evan_Baron. 1. What are Washington State's expectations...
WASHINGTON STATE PUT a scare into the Sun Devils, closing to within a bucket early in the second half as Que Johnson began raining threes. To that point, WSU had clawed their way back every time ASU threatened to go on an extended run. But after Johnson's three, WSU's defense sagged and ASU settled the issue with a 16-2 run on the way to a 66-47 win in Tempe.
Que Johnson scored 19 points and Royce Woolridge added 16 as Washington State routed Mississippi Valley State 85-48 on Saturday. The Cougars did it without their leading scorer, DaVonte Lacy. Lacy had an appendix attack early Saturday morning and will miss the conference opener against Arizona next Thursday. D.J. Shelton recorded his second double-double of the season with 14 points...
PULLMAN – Finally registering his first points as a college athlete, touted Washington State second-year freshman scoring guard Que Johnson appeared to be finding his place in the Cougar offense Saturday. In 19 minutes of playing time he scored eight points, grabbed two rebounds and collected one assist and one steal as the Cougars downed Lamar 84-64 in a late-night tip at Beasley Coliseum.
PULLMAN – On a night of debuts, ranging from the uniforms to the high-pressure defense, all eyes were on newcomers Que Johnson and Ike Iroegbu. But it was another freshman, post-man Josh Hawkinson, who ended up stealing the show in the eyes of Washington State head coach Ken Bone.
MORE STORIES >>
College Basketball News

Delivered to your inbox

You'll also receive Yardbarker's daily Top 10, featuring the best sports stories from around the web. Customize your newsletter to get articles on your favorite sports and teams. And the best part? It's free!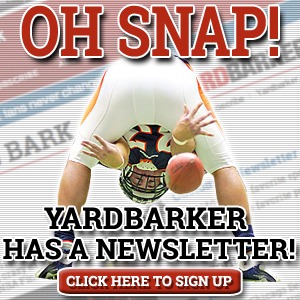 THE COLLEGE BASKETBALL HOT 10