Auburn senior Rob Chubb talks about the challenge of playing the Kentucky Wildcats.
Frankie Sullivan scored 17 points and Rob Chubb added 16 points and 10 rebounds as Auburn beat South Carolina 74-71 on Saturday. The Tigers (8-7, 2-0 Southeastern Conference) survived 27 lead changes to win their second SEC game of the season. Auburn had started 0-2 in the SEC the past five years. Auburn took the lead for good after Sullivan's two free throws with 2:41 to go...
Senior center Rob Chubb's double-double and freshman guard Brian Greene's play off the bench helped Auburn defeat the Gamecocks for an SEC basketball road victory.
Rob Chubb posted a double-double as the Auburn basketball team won its exhibition game 107-58 vs. Victory University. The report features stat and video comments from Tony Barbee.
Comments from Rob Chubb, Frankie Sullivan and Tony Barbee are featured as Auburn prepares for a visit by the South Carolina Gamecocks.
Rob Chubb scored 21 points to lead Auburn past Florida A&M 76-69 Monday night. The Tigers (7-1) continued their best start since the 2003-04 season. Chubb scored eight points in the first half and finished shooting 9 of 10 from the free-throw line. Auburn took its biggest lead, 34-21, with just more than five minutes to play until halftime. But FAMU went on an 11-4 run the...
Rob Chubb tied a career high with 21 points and Frankie Sullivan had 16 points and a career-high nine rebounds as Auburn defeated Florida A&M 76-69 on Monday in Auburn Arena.
Rob Chubb and Willy Kouassi had five blocks apiece as Auburn swatted a program-record 17 shots in a 78-57 win over Nicholls State on Friday night. With Chubb and Kouassi, both 6-foot-10, leading the way, the Tigers used size to their advantage against the Colonels (1-5), who don't have a player taller than 6-7. The Tigers tied Kentucky - which blocked 17 shots against Morehead...
Rob Chubb scored a career-high 21 points and Auburn started off Tony Barbee's second year as head coach with an 84-62 win over McNeese State on Friday night. Chubb also grabbed seven rebounds and led four Tigers players in double figures as Auburn jumped out to an early lead and never surrendered it. Varez Ward added 14 for Auburn, Kenny Gabriel scored 13 and grabbed seven...
Rob Chubb scored a career-high 21 points as the Auburn Tigers defeated the McNeese State Cowboys, 84-62, to open the 2011-12 basketball season.
MORE STORIES >>
College Basketball News

Delivered to your inbox

You'll also receive Yardbarker's daily Top 10, featuring the best sports stories from around the web. Customize your newsletter to get articles on your favorite sports and teams. And the best part? It's free!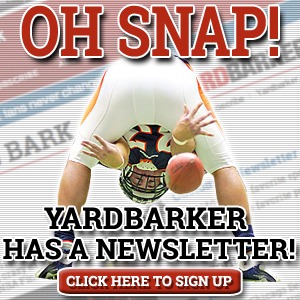 THE COLLEGE BASKETBALL HOT 10