AUBURN HILLS, Mich. -- Michigan States NCAA tournament game against Valparaiso on Thursday (12:15 p.m. EDT tip-off) will seem as if its being played inside-out at times. Spartans power forward Adreian Payne (6-foot-10, 240 pounds) will be defending Crusaders forward Ryan Broekhoff (6-7, 215) out beyond the 3-point arc much of the time. Broekhoff, an Australian, averages six 3...
Valparaiso Ryan Broekhoff sent the Crusaders to the Horizon League Finals after this game-winning shot. Down two points with 6.3 seconds left, Broekhoff hits this three pointer as time expired. Head coach, Bryce Drew, who is best known for his game-winning shot against Ole Miss in the NCAA tournament (seen below), flailed on the ground after the shot went in. Valpo plays Wright...
Ryan Broekhoff made a desperation 3-pointer as time expired Saturday, giving Valparaiso a 70-69 victory over Green Bay and a berth in the Horizon League tournament final. Valparaiso had pulled within 68-67 on Matt Kenney's 3-pointer with 7 seconds left. After Green Bay's Alec Brown made a free throw, Broekhoff threw up a shot from the right wing while he was falling down...
Valparaiso got crazy clutch tonight, beating rival Green Bay on a last-second buzzer beater that will send the Crusaders to the Horizon League title game. Not only was the shot by Ryan Broekhoff sweet, but Valpo coach Bryce Drew had an AMAZING reaction. Take a look: I really hope Bryce Drew flopping around on the court will not get lost with all the attention on the shot. — Matthew...
Ryan Broekhoff did everything he could to lead Valparaiso to a big win at No. 18 New Mexico on Saturday night. He just didn't get much help. Broekhoff had 24 points, but the rest of the Crusaders struggled to score in a 65-52 loss to the Lobos. New Mexico (10-0) forced a season-high 23 turnovers, and turned them into 22 points. The Lobos also enjoyed a big advantage at the...
Ryan Broekhoff scored 21 points and Kevin Van Wijk added 12 to lead Valparaiso to a 63-52 victory against cold-shooting IPFW on Wednesday night. Broekhoff had nine rebounds for the Crusaders (6-2). Frank Gaines scored 19 points for the Mastodons (5-5), who shot just 31.4 percent from the floor, including 4 of 20 in the second half, which prevented them from staying in a game they...
Ryan Broekhoff scored 20 points and grabbed 13 rebounds to help Valparaiso cruise to a 69-46 win over Northern Illinois on Tuesday. The Crusaders (2-0) led by nine at halftime but blew the game open by hitting a trio of 3-pointers in the first 2:24 of the second half and leading by 25 as they pulled away. Two of the 3s came from Ben Boggs, who finished with 11 points. Northern...
Ryan Broekhoff scored 26 points and Valparaiso hit 12 3-pointers en route to a 78-73 comeback victory over Detroit on Thursday night.
VALPARAISO, Ind. (AP) -- Ryan Broekhoff scored 26 points and Valparaiso hit 12 3-pointers en route to a 78-73 comeback victory over Detroit on Thursday night. Broekhoff hit all six of his 3-point attempts and was 8 of 9 overall from the floor as the Crusaders (16-8, 9-3 Horizon) rallied from a 10-point second-half deficit. Valparaiso battled back to take a 64-62 lead on Van Broekhoff...
MORE STORIES >>
College Basketball News

Delivered to your inbox

You'll also receive Yardbarker's daily Top 10, featuring the best sports stories from around the web. Customize your newsletter to get articles on your favorite sports and teams. And the best part? It's free!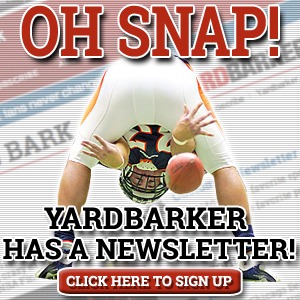 THE COLLEGE BASKETBALL HOT 10