Send to KindleInjuries are a coach's worst nightmare.  An injury to the team's best player is a program's nightmare aired night in and night out via lost scoring production, rebounding numbers, assists, leadership; so on and so forth. Unfortunately, for fourth year Cornell Head Coach, Bill Courtney, he now faces such an episode. Acccording to Cornell Basketball Blog and and...
Aside from the 2010 season, which resulted in a Sweet 16 appearance, Cornell basketball has not been on most basketball fans' radars. This season, while the Big Red may not compete for an Ivy League title, they have one of the league's best all-around players in Shonn Miller. Photo Credit: AP Photo/Patrick Semansky Randomized study of who have been finally adjudicated Levitra...
Shonn Miller scored 20 points and grabbed 14 rebounds, both career highs, as Cornell held off Colgate 70-63 Saturday night. Miller also had four blocked shots and three steals for the Big Red (4-5). Cornell jumped out to an 18-7 lead with Johnathan Gray hitting three of his team's four 3-pointers in the spurt. Those were the only shots Gray made in 13 field-goal attempts, 10...
Nolan Cressler scored 20 points and Shonn Miller had six of Cornell's 13 blocked shots as the Big Red defeated Western Michigan 63-55 Saturday in the season opener for both teams. Cressler, a freshman guard, came off the bench to shoot 6-of-8 from 3-point range. Cornell's bench outscored Western Michigan's 35-14. Miller, last season's Ivy League Rookie of the Year...
Shonn Miller had his second career double-double with 15 points and 10 rebounds, and Cornell kept Dartmouth winless in Ivy League play with a 68-59 win on Saturday night. Chris Wroblewski finished with 14 points and Johnathan Gray added 13 for the Big Red (8-12, 3-3), who scored the first 10 points of the game and never trailed. Cornell held the Big Green (4-18, 0-6) to 35 percent...
MORE STORIES >>
College Basketball News

Delivered to your inbox

You'll also receive Yardbarker's daily Top 10, featuring the best sports stories from around the web. Customize your newsletter to get articles on your favorite sports and teams. And the best part? It's free!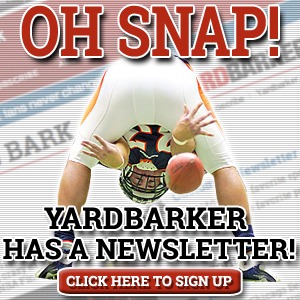 THE COLLEGE BASKETBALL HOT 10