Former University of Houston forward TaShawn Thomas said Sunday he plans to transfer to Oklahoma. Thomas was granted his conditional release from UH program in April following the hiring of coach Kelvin Sampson. He picked the Sooners over Miami (Fla.). "It was a tough choice," Thomas said. "I feel I could have made a good decision with either one. I felt like Oklahoma...
The ripe transfer market continues to bear fruit for the power conferences (and the best of the rest). Houston's Tashawn Thomas was given his release, with the stipulation that he could not go to another AAC program, or a school in Texas. Instead, he moves one state north to the Big 12 and the Oklahoma Sooners. It's not a secret anymore, I'm transferring to OU #BoomerSooner...
TaShawn Thomas will transfer from Houston to Oklahoma for his final season of eligibility. The 6-foot-8 forward will attempt to get a waiver to play immediately after choosing the Sooners over Miami. Thomas averaged 15.4 points and 8.1 rebounds per game last season.
For University of Houston forward TaShawn Thomas, it was all about perfect timing. In the waning seconds of Thursday's quarterfinal game of the inaugural American Athletic Conference tournament against No. 25 SMU, Thomas orchestrated the play of the game. In one of its most complete games of the season, Houston stunned SMU 68-64 at FedExFor-um, in large part because Thomas...
TaShawn Thomas had 25 points and nine rebounds as Houston snapped its five-game losing streak with an 88-74 win over Temple Sunday. Thomas finished 10 of 12 shooting and had six blocks as the Cougars (12-12, 4-7 American) shot 54 percent for the game, including 11 of 24 from behind the arc. Jherrod Stiggers added 20 points off the bench, Danuel House chipped in 16 and Brandon Morris...
TaShawn Thomas scored 19 points and pulled down a game-high 14 rebounds to lead Houston to a 77-65 win over Texas-Pan American Monday night. L.J. Rose added 16 points and six assists while Danuel House scored 15 for the Cougars (2-0). The Broncos (0-2) stayed with Houston for the majority of the game but faded down the stretch. UTPA's Javorn Farrell hit a pair of free throws...
TaShawn Thomas scored 22 points, grabbed nine rebounds and Houston hit eight 3-pointers in the first half to propel the Cougars to an 80-75 victory over Prairie View A&M on Saturday afternoon. Houston (10-2) led by as many as 17 in the second half, but watched the Panthers claw their way back, cutting its lead to four after a Rasi Jenkins' lay-up made it 76-72 with 1:29...
Houston's TaShawn Thomas led a dominate performance in the paint with 19 points and 12 rebounds as the Cougars defeated TCU 54-48 on Tuesday night. The Cougars (6-2) nearly doubled up on the Horned Frogs (6-3) in the paint, outscoring TCU 32-18. The Horned Frogs kept the nation's 19th-best scoring offense in check, but they couldn't keep up. TCU was the third-best team...
MORE STORIES >>
College Basketball News

Delivered to your inbox

You'll also receive Yardbarker's daily Top 10, featuring the best sports stories from around the web. Customize your newsletter to get articles on your favorite sports and teams. And the best part? It's free!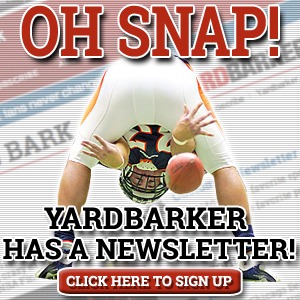 THE COLLEGE BASKETBALL HOT 10