Trae Golden scored 19 points, including a 3-pointer to cap Georgia Tech's 12-2 run to open the second half, and the Yellow Jackets beat Georgia 80-71 on Friday night for their third straight win in the state rivalry. Golden's 3-pointer gave Georgia Tech a 55-40 lead less than 4 minutes into the second half. The Yellow Jackets led only 43-38 at halftime. Georgia Tech kept...
Send to KindleFive-star shooting guard Robert Hubbs was a major coup for coach Cuonzo Martin, who enters his third season.  The Dyersburg (Tenn.) native chose the Volunteers over Duke and Kentucky and at 6-5, 180, he is known for his ability from the outside.  His stock rose immeasurably in the past year as he has been rated as high as 12th in the nation. Tennessee' Cuonzo Martin...
This may not be on the lines of Bobby Petrino, but reports are surfacing that the misdeeds are just as juicy.  According to The Sports Animal 99 of WNML-FM, Jenny Wright, the director of the office of student judicial affairs, has reportedly been fired for failure to cooperate with a UT investigation into whether she had inappropriate relations with student-athletes. One of those...
YouTube Last week, Tennessee point guard Trae Golden announced he would be transferring from the university to play elsewhere for his senior season. The move was a complete surprise to Vols fans, as they'd heard nothing about Golden potentially looking to leave the school. Many outlets first reported that Golden had academic issues, namely "repeated plagiarism", and was basically...
Jenny Wright, the recently dismissed director of the office of student judicial affairs, reportedly carried on inappropriate relations with University of Tennessee Volunteers athletes, and accoring to one source of Jimmy Hyams of "The Sports Animal" radio program in Knoxville, at least one of them was with former guard Trae Golden. The Sports Animal has learned that Jenny Wright...
WRITING HIS TICKET OUT
Tennessee point guard Trae Golden is leaving the school and basketball program. It's reportedly because of very specific academic issues.
Tennessee guard Trae Golden's roller-coaster junior year has culminated with the biggest twist of all. He's transferring. Tennessee announced Tuesday that Golden will transfer at the end of the spring semester. Golden, a two-year starter, had placed third in the Southeastern Conference with 3.9 assists per game and was the Vols' third-leading scorer with 12.1 points...
Tennessee guard Trae Golden has informed the Volunteers' men's basketball coaching staff that he is transferring. Golden said Tuesday in a university release that "I had a great three years here at Tennessee, but I plan to play my senior year somewhere else." The 6-foot-2 guard from Powder Springs, Ga., ranked third in the Southeastern Conference with 3.9 assists...
utsports.com Update: Both the school and Golden have released statements. Tennessee coach Cuonzo Martin had this to say: "We want nothing but the best for Trae. Everyone associated with our program wants to see him be successful, and we wish him well." Golden added: "I had a great three years here at Tennessee, but I plan to play my senior year somewhere else this fall...
COLUMBIA, S.C. (AP) -- Trae Golden had 21 points and Jordon McRae added 16 points and eight rebounds to lead Tennessee to a 73-64 win over South Carolina on Saturday night, The Volunteers (16-13, 8-6 Southeastern Conference) never trailed and shot 52.2 percent (24 of 46), becoming the seventh SEC team to shoot 50 percent or better this season against the Gamecocks. The win keeps...
MORE STORIES >>
College Basketball News

Delivered to your inbox

You'll also receive Yardbarker's daily Top 10, featuring the best sports stories from around the web. Customize your newsletter to get articles on your favorite sports and teams. And the best part? It's free!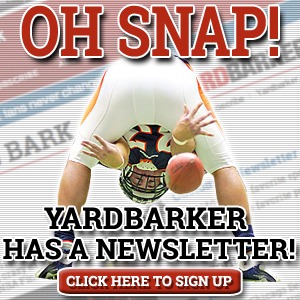 THE COLLEGE BASKETBALL HOT 10