RICHMOND, Va. — VCU basketball coach Shaka Smart comes into this season poised to join Florida, Kansas State, and San Diego State University with five consecutive NCAA tournament appearances.  Coach Smart is entering his sixth season with VCU and with a loss to Stephen F. Austin in the first round of last year's tournament on his mind, Smart is looking to make a run with seniors...
VCU already has some challenging opponents on their non-conference schedule. This may give them better chances of earning a spot in the tournament. The Rams are set to play 13 non-conference games, with one Legends Classic Tournament game, tentative with a win. Photo credit: Patrick Wood Fans who can't make the games and aren't local can get excited this season again about nationally...
Breaking down the minutes for VCU's upcoming team is no easy task. If only they could have everyone on the court at one time. Between older returning players and younger ones who have earned more playing time each season its difficult predicting who will play. What makes it even harder is having one of the best recruiting classes VCU has ever seen coming in as well. Here is a rough...
VCU's loss in the first round of the NCAA Tournament last season left fans with a bad taste in their mouth. Expectations for the 2014-15 season, within the A-10, may be a little more on VCU's side this time. The A-10 was stacked last season with many talented teams which made in-conference games all the more important. Six A-10 teams made it to the NCAA Tournament with 5 of those...
RICHMOND, Va. -- Treveon Graham had 17 points and eight rebounds, and Virginia Commonwealth added a quality win to its NCAA tournament resume by beating No. 10 Saint Louis 67-56 on Saturday night. Briante Weber added 13 points and four steals for the Rams (22-7, 10-4 Atlantic 10), who handed Saint Louis its second consecutive defeat following a school-record, 19-game winning streak...
Treveon Graham had 34 points and 12 rebounds and Juvonte Reddic added 25 and 15 to lead Virginia Commonwealth past La Salle 97-89 in double overtime on Saturday. With 2:40 to go in the second overtime, Rob Brandenburg made a 3-pointer that gave VCU the lead for good at 85-82. The Rams forced a 10-second backcourt violation and ran the shot clock down before Brandenburg made another...
Treveon Graham's first two field goals of the night sparked a 17-0 run to start the second half and Virginia Commonwealth beat Stony Brook 81-63 on Friday night in its final game before beginning Atlantic 10 play. Graham led the Rams (12-3) with 20 points and four other Rams scored in double figures as they broke open a back-and-forth game with the big burst to start the second...
Treveon Graham scored 15 of his 18 points in the first half and VCU used a 14-5 second-half run to overcome a lackluster performance in a 72-57 victory against Wofford on Tuesday night. JeQuan Lewis added 16 points for the Rams (9-3), who had seen their lead cut to 40-35 early in the second half before the burst, which took more than five minutes in a game that was sloppy both ways...
Treveon Graham scored 22 points, including a tie-breaking 3-pointer with 1.1 seconds to play, and No. 14 VCU beat No. 25 Virginia 59-56 on Tuesday night in front a sellout crowd at John Paul Jones Arena. The Rams (2-0) trailed for almost all of the final 10 minutes until Graham's steal and baseline jumper gave them a 56-55 lead with 1:18 left. Malcolm Brogdon then hit just...
RICHMOND, Va. (AP) -- Treveon Graham scored 24 points and Virginia Commonwealth defeated turnover-prone Dayton 74-62 Wednesday night to post its 10th straight win in the Atlantic 10 Conference opener for both teams. The Rams (13-3) never trailed and scored 30 points off 26 turnovers by the Flyers (10-5). Briante Weber had nine of VCU's 15 steals. Dayton got within a point on...
MORE STORIES >>
College Basketball News

Delivered to your inbox

You'll also receive Yardbarker's daily Top 10, featuring the best sports stories from around the web. Customize your newsletter to get articles on your favorite sports and teams. And the best part? It's free!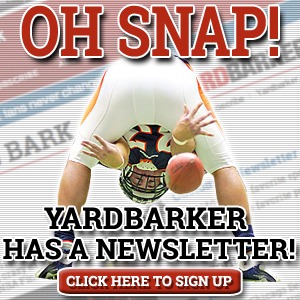 THE COLLEGE BASKETBALL HOT 10