WALL TOWNSHIP, N.J. -- Former NBA first round pick Quincy Douby and Rutgers senior Wally Judge teamed up last week at the Jersey Shore Basketball League to lead their team to a victory. ScarletReport.com presents highlights from the Rutgers pair.
Though we were all witnesses to the verbal and physical abuse doled out by Mike Rice, Wally Judge and Austin Johnson want it known that the person we saw in those video do not depict who Rice really is.
Wally Judge hit all nine of his shots and scored a season-high 20 points to go with 10 rebounds, leading Rutgers to a 76-57 victory over DePaul on Tuesday night in the first round of the Big East tournament. Myles Mack added 19 points to help the No. 11-seeded Scarlet Knights (15-15) advance to the second round of the nation's showcase college basketball tournament for only...
NEW YORK -- Breakout star Wally Judge and senior forward Austin Johnson went in-depth with ScarletReport.com in the postgame locker room to discuss the 76-57 victory over DePaul at Madison Square Garden. Judge's double-double helped lead Rutgers into a second-round rematch with Notre Dame, which beat the Scarlet Knights in the regular season.
NEW YORK – Wally Judge went from spectator to star after sitting out last year's Big East tournament because of NCAA transfer rules. Playing in his first Big East tournament game, the junior exploded for a double-double and 20 points in a 76-57 Rutgers victory over DePaul.
Wally Judge scored 14 points and Martino Brock had a game-tying 3-point shot attempt rim out just before the buzzer as Rutgers defeated South Florida 70-67 on Thursday night. Myles Mack and Eli Carter added 13 points apiece for the Scarlet Knights (12-4, 3-2 Big East), who nearly blew an eight-point lead in the final 3:24. Jawanza Poland scored 15 of his 17 points in the second...
PISCATAWAY, N.J. – Finding success in the paint, Rutgers grinded out a 70-67 victory over South Florida tonight at the Louis Brown Athletic Center. Led by 14 points from Wally Judge, Rutgers is off to its best Big East start in 12 years.
PISCATAWAY, N.J. -- Rutgers basketball won four straight after an ugly loss to start the season, but is coming off an 80-67 loss to Mississippi. Junior Wally Judge and sophomore Myles Mack spoke with ScarletReport.com after today's practice to break down the 4-2 start heading into Saturday's clash with a tough Iona team at Madison Square Garden.
PISCATAWAY, N.J. -- Rutgers gets a major boost in its frontcourt this season when transfer Wally Judge takes the court. A McDonald's All-American in high school, Judge sat out last season. He went 1-on-1 with ScarletReport.com at media day to discuss his first year in the program and growth under Mike Rice.
BELMAR, N.J. -- Myles Mack and Wally Judge were both on their game last week as a part of the Jersey Shore Basketball League, Teamed up with incoming junior Vincent Garrett, the trio put together highlight-reel plays. ScarletReport.com was in attendance and brings you highlights from the Rutgers basketball players participating.
MORE STORIES >>
College Basketball News

Delivered to your inbox

You'll also receive Yardbarker's daily Top 10, featuring the best sports stories from around the web. Customize your newsletter to get articles on your favorite sports and teams. And the best part? It's free!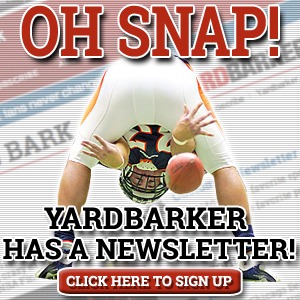 THE COLLEGE BASKETBALL HOT 10