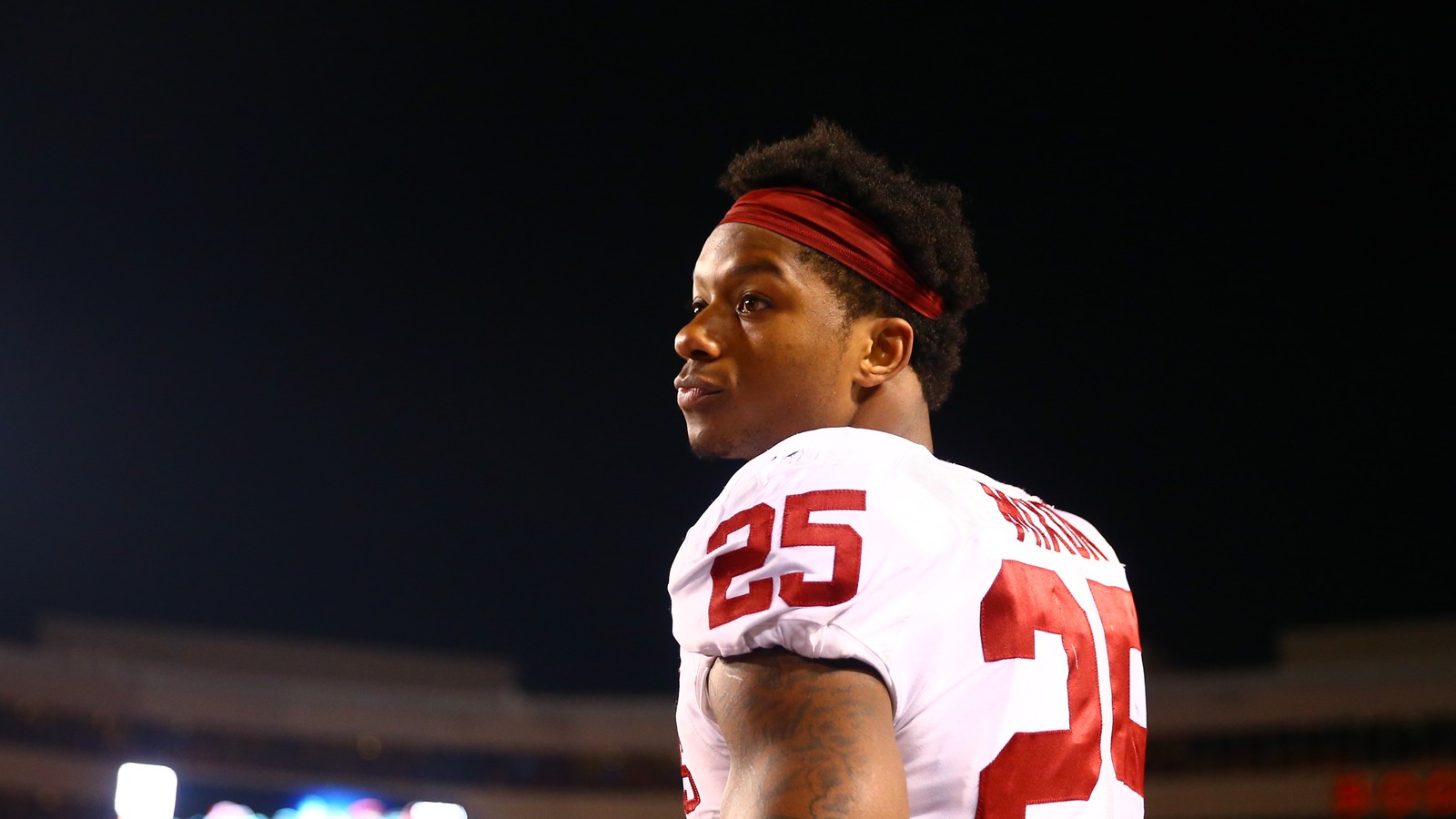 Another disturbing allegation has come to light concerning Joe Mixon's past. 
Mark J. Rebilas-USA TODAY Sports
As the 2017 NFL Draft nears, former Oklahoma running back Joe Mixon remains the most divisive player potentially set to be drafted next week.
A first-round talent, Mixon could see a dramatic tumble down the draft boards after a video was released late last year showing Mixon punching a woman during an altercation back in 2014 (more on that  here).
Despite a tremendous skill level and elite play at Oklahoma, Mixon could potentially find himself undrafted altogether when the draft gets going in Philadelphia next week.
We can now add one more piece of information that could force teams to avoid the talented running back. According to Pro Football Talk, Mixon allegedly hit another female when he was in high school. And while no charges were filed in that incident, teams are said to be looking into it.
That prior incident came to light during depositions in Mixon's most recent case and could have wide-ranging implications on his draft status.
It also falls in line with what Sportsnaut learned from one NFL team earlier in the week.
Asked 49ers source where he expects Mixon to go.

"Not to us."

— Vincent Frank (@VincentFrankNFL) April 18, 2017
This is definitely going to be something to watch as the draft itself nears. Mixon had been bandied about as a potential Round 2 pick, but that might be nothing more than a pipe dream at this point.
MORE FROM YARDBARKER
Sooners News

Delivered to your inbox

You'll also receive Yardbarker's daily Top 10, featuring the best sports stories from around the web. Customize your newsletter to get articles on your favorite sports and teams. And the best part? It's free!