Extra Curricular Activities Every time I hear about off the field issues, it never surprises me. Why would it? We are talking about college-aged kids, ages 18 through 22, in an environment that could place them in situations they may have never been exposed to previously. In that context, mistakes will be made. To what degree though, lies with the student. Some mistakes maybe small enough that the only thing that could be jeopardized would be their progress in the class, but in the case of C.J. Mizell, and now with the arrest of long-snapper Zach Koepp, their consequences go beyond just being dismissed from a football team.
They may have put their personal freedoms at risk.
Mizell's behavior issues and subsequent dismissal from the Washington State program shouldn't come as huge shock to those that were paying attention. As a sophomore at Coffee County High School in Douglas, Florida, just a few weeks after receiving a scholarship offer from Florida State University, found himself in a physical altercation with one of his coaches, Jerry Odom. When it comes to Mizell's participation in this skirmish, there are too many shades of grey. All the parties that were involved have decided it's best to keep that incident where it belongs, the past. The fallout of that incident ended with Mizell's  automatic dismissal from the football team and a disciplinary hearing regarding his behavior conduct. Before the hearing was to take place though, Mizell's family moved to Tallahassee, where C.J. could enroll and compete at Leon High School. Directly underneath the nose of Florida State. Ex-WSU Linebacker Mizell has some real "issues". You would think that a kid with aspirations of playing for a certain program, and then playing in the shadows of that university might be able to keep the kid from getting in trouble. But unbeknownst to many, mainly then new Head Coach Jumbo Fisher, court records at the time showed that Mizell was serving probation for possession of Marijuana. After signing his letter of intent in 2009, and subsequently falling shy of a qualifying test score, Mizell met with Fisher for the first time. Shortly after that meeting, Mizell was again open to the recruiting process that would eventually lead him to Washington State. It wasn't so much the need for Fisher  to yank his scholarship for not wanting to prove himself via junior college as it was because at every step of C.J. Mizell's upbringing, there has always been trouble. In this case, Fisher's obligation was to the university, not the talent. So when news broke that C.J. Mizell was kicked off the Cougars football team after being arrested on suspicion of misdemeanor assault and trespassing at a fraternity party a week ago today, I shrugged my shoulders. What else could I say other then I was expecting this to happen from the moment when former Cougars head football coach Paul Wulff was calling Mizell a "good guy" in the initial interview after the news hit that Mizell was coming to Pullman.
It's sad, but unfortunately there are a few people in this world that have a hard time adjusting or conforming to authority or certain laws that govern this country.
It's unfortunate because the sky was the limit for a player with C.J. Mizell's talent, but there really isn't too much need to stop and think about it. The best thing to do in this situation is just tip your cap, and wish him the best in his future endeavors. CLICK HERE TO CHECK OUT THE COUGARS FOOTBALL CLUBHOUSE TODAY AT NWSPORTSBEAT! © Insider Steve for North West Sports Beat, 2012. | Permalink | No comment | Follow NWSB on Twitter or join US on Facebook for real-time updates OR... | Share This on Twitter | Share NWSportsBeat.com on Facebook Post tags: C.J. Mizell, Cougars, Cougars blogs, Cougars football, Cougars News, Cougs, Florida State Seminoles, FSU, Jumbo Fisher, Leon High School, Mike Leach, Pac 12, Washington St. Cougars football news, Washington State Blog, Washington State Headlines, WSU Cougars gossip, WSU Football Blog, Zach Koepp
Original Story:
http://www.nwsportsbeat.com/washingto...
MORE FROM YARDBARKER
College Football News

Delivered to your inbox

You'll also receive Yardbarker's daily Top 10, featuring the best sports stories from around the web. Customize your newsletter to get articles on your favorite sports and teams. And the best part? It's free!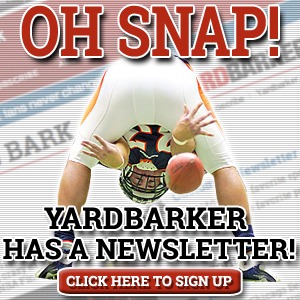 Latest Rumors
Best of Yardbarker

Today's Best Stuff

For Bloggers

Join the Yardbarker Network for more promotion, traffic, and money.

Company Info

Help

What is Yardbarker?

Yardbarker is the largest network of sports blogs and pro athlete blogs on the web. This site is the hub of the Yardbarker Network, where our editors and algorithms curate the best sports content from our network and beyond.