Virginia Cavaliers safety, Joseph Williams, has ended his hunger strike after eight days.
The Washington Post reports that Williams, a Political and Social Thought major (which I have never heard of, but is apparently very prestigious), is part of the Living Wage Campaign, created to bring awareness to the fact that UVA's service-sector employees only make a measly $7.25 an hour, while six of the top 10 employees in the state are on the administration of the university.
Here is what he wrote back in an essay about why he is a participant in the group.
Our University seeks to distinguish itself as a caring community and prides itself on traditions of honor and student self-governance. However, in our "caring community," hundreds of contract employees may make as little as $7.25/hour while six out of the top ten highest paid state employees in Virginia hold administrative positions at the University. Many employees, mostly women and African Americans, do not receive enough pay for their basic necessities to exist in Charlottesville, where the cost of living is nearly 10% higher than the national average. This extreme inequality has disturbed and disillusioned students for decades, many of whom have tried to grapple with issues of race, class, and poverty in and out of the classroom.
Williams told the Washington Post, "It felt good. I got full a lot quicker. I ate really fast. I guess I was just really excited to be eating again. I was kind of queasy a little bit for a while, but I got over it."
His first meal in eight days was miso soup and sushi.
Williams ended his strike, not because his coaches were concerned about his commitment to the team, but because he was concerned about being at full strength and mental capacity for an upcoming trip to Belize.
"They said I had an obligation to my team and I wasn't necessarily fulfilling that," Williams told the Washington Post. "They also expressed some disappointment in my involvement to a certain level. I really want to be mentally and physically prepared when I leave the country because I'm going to be responsible for 10 other people," Williams told the Post. "I really wanted to be back into the swing of eating and getting nourishment in my body before I left the country."
Image courtesy of Living Wage at UVA / Published under Creative Commons Attribution 3.0 Unported License
Also from College Football Section
Video: Prospect takes a tumble during NFL Combine drill
Video: Coach's postgame dance upsets rival students
MORE FROM YARDBARKER
Cavaliers News

Delivered to your inbox

You'll also receive Yardbarker's daily Top 10, featuring the best sports stories from around the web. Customize your newsletter to get articles on your favorite sports and teams. And the best part? It's free!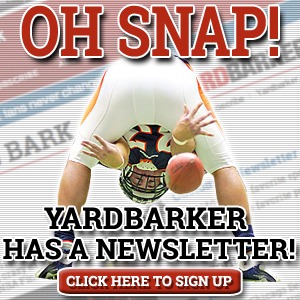 Latest Rumors
Best of Yardbarker

Today's Best Stuff

For Bloggers

Join the Yardbarker Network for more promotion, traffic, and money.

Company Info

Help

What is Yardbarker?

Yardbarker is the largest network of sports blogs and pro athlete blogs on the web. This site is the hub of the Yardbarker Network, where our editors and algorithms curate the best sports content from our network and beyond.