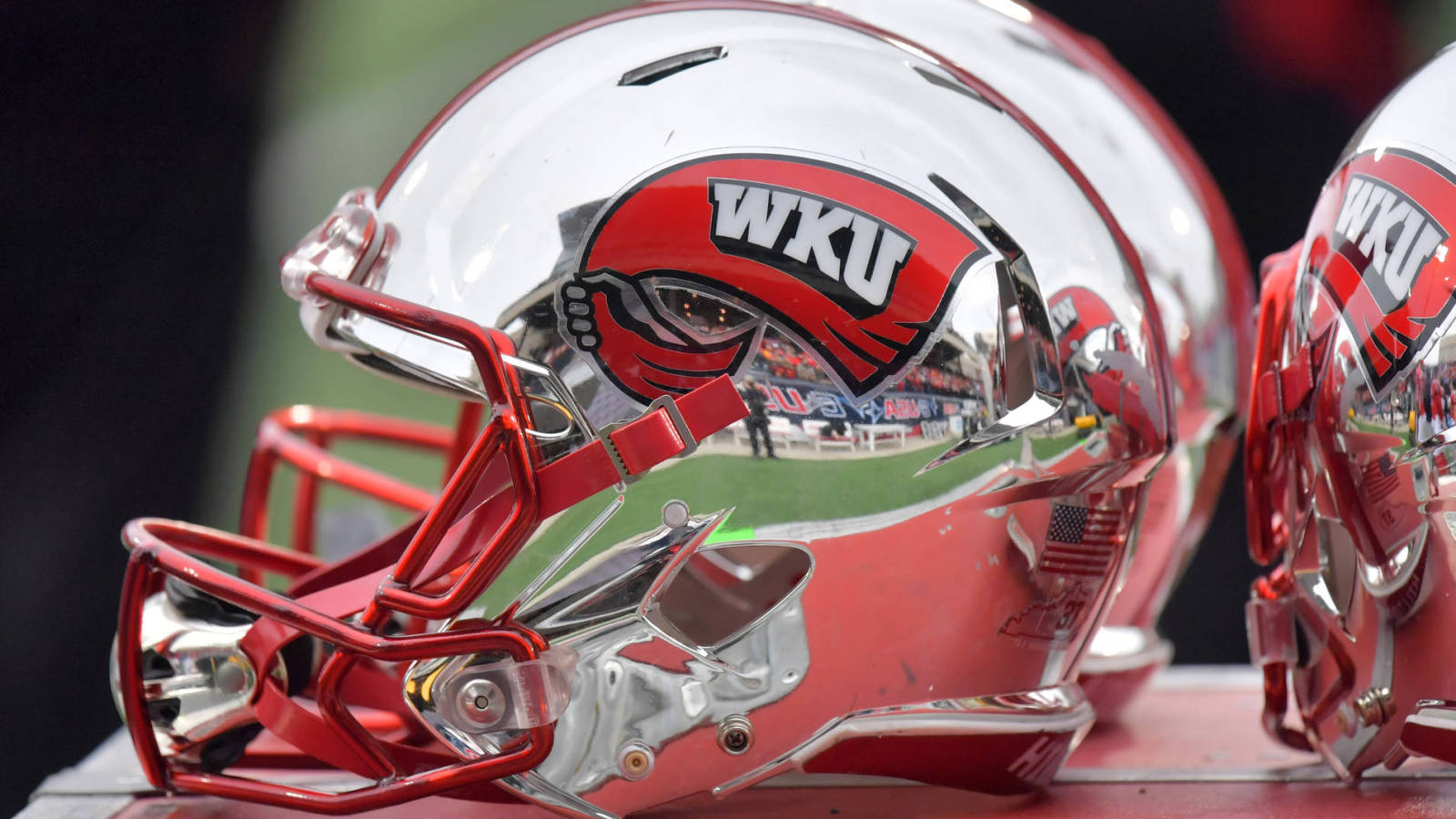 Several Western Kentucky football players are being investigated by police.
Jim Brown-USA TODAY Sports
A group of Western Kentucky football players are reportedly under investigation for their alleged role in an attack at a frat house on campus.
Law enforcement sources told TMZ that at least four unnamed members of the team are accused of showing up to the Pike fraternity house wearing masks and violently attacking two men. A police report states that an alumni member of the fraternity was called and told that some football players were outside the frat house looking for a fight. When the former member of the fraternity showed up and confronted the football players, he was allegedly attacked and ended up going to the hospital.
Here's more:
The alum says he confronted the men to get them to leave — but instead, one of the guys tackled him into a fence and began beating him. A Pike member says he tried to break things up and was also attacked. The alum says he went to the E.R. for his injuries.

Cops were then called … and tracked down one of the football players who admitted he and his teammates went to the Pike house to retaliate after someone got jumped at a Pike party the night before.

Cops say one of the victims claims several of the suspects were carrying guns. At least one suspect allegedly had a box cutter knife.
Police also said they found evidence on social media that one of the Western Kentucky football players sent a warning to the Pike fraternity that an attack was coming.
No arrests have been made and the investigation is ongoing.
MORE FROM YARDBARKER
Hilltoppers News

Delivered to your inbox

You'll also receive Yardbarker's daily Top 10, featuring the best sports stories from around the web. Customize your newsletter to get articles on your favorite sports and teams. And the best part? It's free!