By Riley Blevins InsideTennessee.com KNOXVILLE, Tenn. -- Offensive coordinator Mike Bajakian gives an update on the readiness of both freshmen quarterbacks. Bajakian also comments on Alton Howard's fumble and says the slotman went again the technique he was taught. Running backs coach Robert Gillespie says he would have changed something against Georgia if he could go back...
KNOXVILLE, Tenn. -- Alton Howard trudged out of the sports complex, staring at his feet as he approached a hungry mob of media. He knew what would be asked. So there he stood, fidgeting, shifting his weight from foot to foot and feverishly twirling an orange rubber bracelet around his left wrist. The bracelet read relentless. Its the approach Pig is taking the rest of the season...
The game wasn't supposed to be close, one current SEC power vs. a former SEC power desperately trying to regain past glory. And they very nearly did. The Tennessee Vols gave the #6 ranked Georgia Bulldogs all the could handle and more in Knoxville. The Vols fought back from a 17-3 halftime deficit to take a late 4th quarter 31-24 lead. But it wasn't enough. Georgia...
MORE STORIES >>
College Football News

Delivered to your inbox

You'll also receive Yardbarker's daily Top 10, featuring the best sports stories from around the web. Customize your newsletter to get articles on your favorite sports and teams. And the best part? It's free!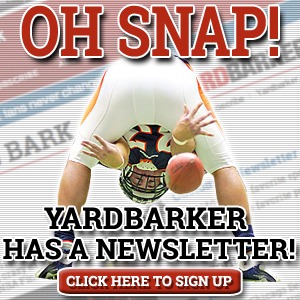 THE COLLEGE FOOTBALL HOT 10