Arik Armstead is in uniform, with his ankle heavily taped, taking warm-up reps with the first unit. Temperature at game time is 79 degrees, 10 percent chance of rain. Ducks are in the 1994 throwback uniforms complete with yellow facemasks.
Washington State message boards nearly melted after the 38-31 loss to Oregon, and the outrage and conspiracy theories centered around a controversial noncall late in the fourth quarter. The Cougs had 3rd and 14 at the Oregon 38 with 3:48 to play, and Connor Halliday took a shotgun snap to pass for the 63nd time. The Ducks rushed five, and Arik Armstead pushed two blockers 7 yards...
There's a website called Return of Kings written for 20-something men that reduces the sexual politics of the social messaging dating age down to their raw, unforgiving essence. At times, it can be mean and soulless ("Why older women need to just go away" is a recent post) but it gives its target audience a strategy for dealing with the world and claiming what they...
EUGENE, Ore. -- Oregon sophomore defensive lineman Arik Armstead spoke to Erik Skopil of eDuck.com on Tuesday, Sept, 24, 2013 following practice as the Ducks prepare for Saturday's showdown with California at Autzen Stadium.
Freshman DE Arik Armstead discusses his first career game as an Oregon Duck during a post-game interview following Oregon's 57-34 win over Arkansas State. Armstead was given credit for two unassisted tackles.
MORE STORIES >>
College Football News

Delivered to your inbox

You'll also receive Yardbarker's daily Top 10, featuring the best sports stories from around the web. Customize your newsletter to get articles on your favorite sports and teams. And the best part? It's free!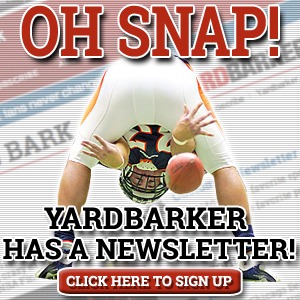 THE COLLEGE FOOTBALL HOT 10