Send to Kindle(Credit: Butler University Sports Information) NEWARK, NJ – They entered the Prudential Center with a 1-7 conference record. The greater New York-New Jersey area is focused and immersed on Super Bowl activities, and while he may enjoy football, nothing of that order was on the mind of Brandon Miller. The Butler head coach in his initial season, succeeding the ever...
(Photo: Matt Detrich/The IndyStar) Butler continued its winning ways in basketball, jumping into double digit numbers by collecting its tenth win on the season. From the tip off of the game Saturday, Dec. 28, against the New Jersey Institute of Technology Highlanders, the Butler Bulldogs commanded the lead. "I liked the way our team played, especially at the beginning," said...
The first time I met Brandon Miller, he seemed pretty amazed at where life had taken him over the past couple years. It was late June, two months after Butler's then-head coach, Brad Stevens, had hired Miller as an assistant coach at Miller's alma mater. Miller was plainly thrilled to be sitting in his own office at historic Hinkle Fieldhouse. It was only one year earlier...
The Butler Bulldogs, under first-year coach Brandon Miller, will take on Ken Bone's Washington State Cougars this afternoon, with tip-off set for 2 p.m. ET. Ben Love has Scout.com's latest coverage live from Orlando inside.
Khyle Marshall finished with 19 points and 13 rebounds, leading Butler past Lamar 89-58 in Brandon Miller's coaching debut Saturday night. The Bulldogs (1-0) didn't miss a beat without Brad Stevens, who left for the NBA in July. They won their 15th consecutive home opener and improved to 227-34 at Hinkle Fieldhouse over the last 18 seasons. And they did it against two former...
Brandon Miller understands anything is possible at Butler. In 2001, he played on the school's first team to win an NCAA tournament in nearly four decades. Two years later, his late floater beat Mississippi State in the tourney, helping the Bulldogs reach the regional semifinals for the first time in 41 years. Over the next decade, he watched his alma mater win the NIT Preseason...
Send to KindleSo Butler basketball is finished, right? The Bulldogs can't possibly survive without the coach who led them to two national championship games and was a remarkable 117 games over .500 in six seasons. They might as well shutter Hinkle Fieldhouse and turn it into a museum. Of course I'm being facetious. But a verbal slap in the face might be necessary to convince...
Butler University didn't take long — or look far — to find its new head basketball coach. Three days after Brad Stevens shocked the basketball world and left the school to become the new head coach of the Boston Celtics, Butler decided to hire in the family, tabbing assistant coach Brandon Miller as its new head coach, according to Nicole Auerbach of USA Today. Miller, who...
Butler has promoted former player and assistant coach Brandon Miller to fill the vacancy left by coach Brad Stevens, who was hired this week to coach the Boston Celtics. Athletic Director Barry Collier announced the hiring of Miller on Saturday. Miller played at Butler through 2003 as the team built a 77-20 record over a three-year span, earned three conference championships and...
Via AP on Fox
Michigan assistant coach LaVall Jordan will remain in Ann Arbor as Butler chose Brandon Miller to replace Brad Stevens. Jordan reportedly interviewed for the job after Stevens accepted a job as the head coach of the Boston Celtics. Current Butler assistant Brandon Miller will be the next head coach of the Bulldogs, the school announced Saturday afternoon. Not surprisingly, Butler...
MORE STORIES >>
College Football News

Delivered to your inbox

You'll also receive Yardbarker's daily Top 10, featuring the best sports stories from around the web. Customize your newsletter to get articles on your favorite sports and teams. And the best part? It's free!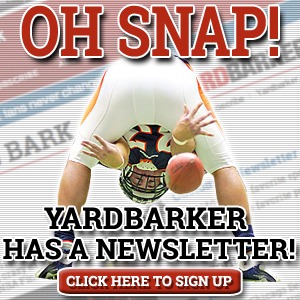 THE COLLEGE FOOTBALL HOT 10