Some criminals throughout history have also been some of the smartest human beings to walk the earth. Al Capone is immortalized as the most notorious gangster in American history. On his business card, he was a used furniture dealer. On the streets of Chicago, he was the boss. He didn't accumulate a net worth of over $100 million by accident. He was brilliant at gambling, stealing...
((HT: WVMetroNews)) Suspended defensive lineman Korey Harris was arrested over the weekend on charges of first-degree armed robbery. As a result, he was kicked off the West Virginia football team. Back on the 12th is when the robbery allegedly happened when it is reported that Harris and two others went into a Morgantown home and held two people at gunpoint- leaving with cash...
West Virginia sophomore defensive lineman Korey Harris has reportedly been dismissed from the team after being arrested late last week. According to multiple reports, the already-suspended lineman has been charged with first-degree armed robbery. The robbery allegedly happened July 12 in Morgantown and involved breaking into a home, holding two residents at gunpoint and stealing...
No. 96 in your program, No. 1 in your police lineup. West Virginia defensive lineman Korey Harris might as well have worn a T-shirt that said, "I am Korey Harris" when he allegedly participated in an armed robbery in Morgantown. Police say Harris and two others robbed residents of a home at gunpoint. A victim said Harris was one of the robbers. How did the victim know...
Korey Harris has been dismissed from the West Virginia football team after he robbed a house wearing his team-issued No. 96 sweatpants.
West Virginia has kicked Korey Harris off their football team after an arrest for armed burglary. According to a report issued by the Morgantown Police Department, Harris was one of three suspects who broke in to a residence on July 12 and held those inside at gunpoint while burglarizing the house. Harris was arrested on Friday after being identified by a victim who noticed his No...
Some athletes are just never going to get through their skulls just how blessed they are. West Virginia defense end Korey Harris was already suspended from the team for the spring semester.  It appears that Harris' career in Morgantown is now over. WV Metro News is reporting that Harris has been kicked off the team after being arrested for armed robbery.  Harris and two other...
ROOKIE MISTAKE
West Virginia defensive lineman Korey Harris was reportedly arrested for a home invasion. You'll never believe how he got caught.
MORE STORIES >>
College Football News

Delivered to your inbox

You'll also receive Yardbarker's daily Top 10, featuring the best sports stories from around the web. Customize your newsletter to get articles on your favorite sports and teams. And the best part? It's free!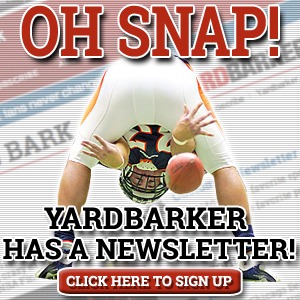 THE COLLEGE FOOTBALL HOT 10